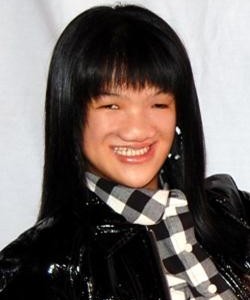 One girl can change the world!
That's what we believe at Girl Scouts of Western Washington, and that's what Federal Way Girl Scout Megan Johnson has clearly illustrated with the life-changing work she has done in her community.
When she was just ten, Megan founded Megan's Mission, an organization that gives out handmade blankets, hats and socks to area homeless, as well as patients at Shriners Hospital, to remind them they are not forgotten.
The generosity takes a unique turn in that the items are made by male prisoners who have been taught to knit by Megan. 
"This partnership helps the homeless, helps prison inmates feel good about giving back to their community and helps me see the good in others," says Megan.
Because of her commitment to living the Girl Scout mission of making the world a better place, Megan has been selected as one of ten Girl Scouts of the USA's National Young Women of Distinction (NYWOD). More than 300 girls from across the country applied for this honor, and only ten were selected. All NYWOD must have earned their Girl Scout Gold Award – the highest leadership award in Girl Scouting, earned by fewer than six percent of all Girl Scouts.
Megan was honored during the 2011 Girl Scouts of the USA National Convention at a special awards ceremony.