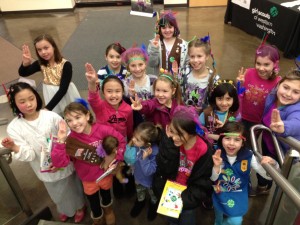 Earlier this month, girls gathered at Edmonds Community College in Lynnwood to celebrate Dr. Seuss' Birthday and Read Across America Day! It was a fun-filled day with self-expression, creativity, reading and discovery. Did you celebrate Read Across America Day? We had a pretty great time, so we hope you'll think about celebrating next year!
What's Read Across America Day?
Read Across America Day is a one-day celebration of reading, organized by the National Education Association (NEA). The event was created 16 years ago and it's honored across the country as people join together and encourage each other to read. Sometimes people celebrate by reading together at home or school, while other times there are huge parties where everyone picks up a book and reads!
Read Across America Day is usually on the same day, or close to, Dr. Seuss' birthday. Many of you may know Dr. Seuss for his wonderful series of children's books, including The Cat in the Hat, Green Eggs and Ham, How the Grinch Stole Christmas and many, many more. Dr. Seuss' books are often used to help encourage kids to read, and can be a lot of fun to read out loud!
Back to Read-A-Palooza!
At Read-A-Palooza, girls had lots of fun things to do. They got to design their own bookmarks, try a spin in the hair activity station, listen to an inspiring guest speaker and, of course, everybody got to read!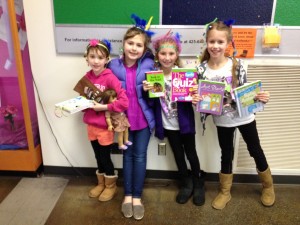 The girls also loved getting to meet some college students who volunteered to help with Read-A-Palooza. The college volunteers helped out at the Hair Activity Station, where the girls got the opportunity to ask questions about college. This also let everyone talk about what they wanted to do when they grew up.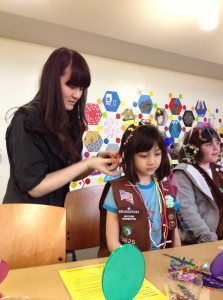 At the Bookmark Creation Station girls got to turn up their creativity and create the bookmark of their dreams! They used markers, crayons, ribbons and stickers for their works of art, so they'd have something special to use while reading.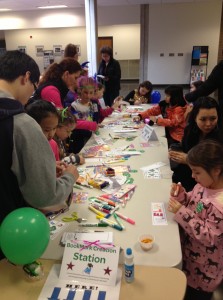 Along with all that fun, the girls were lucky to have a special guest speaker, Tonya M. Drake, PhD. Tonya's the Special Assistant to the President for Equity and Inclusion at the college and she gave a really inspiring speech! Tonya was a very engaging speaker and talked about how important reading is to everyone, no matter how old they are.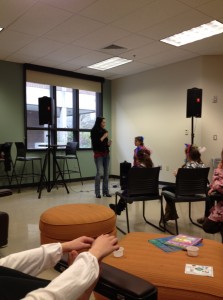 To wrap up what was already a wonderful day, the girls had one more surprise- everyone got to pick out a free American Girl book! Of course, everybody scrambled to find their new favorite!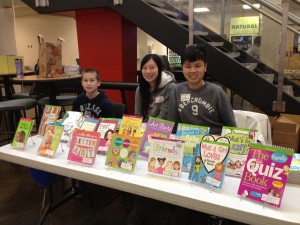 Thank you to all the girls and families who came out to celebrate Read-A-Palooza! We had a wonderful time and loved getting to have a reading party with you! Special thanks to staffer Jaycie for sharing this story and to all our incredible volunteers who helped make the event special.