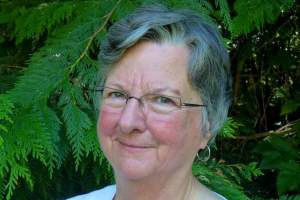 Kit Ellis grew up in Girl Scouts.
Living in both New Jersey and Gig Harbor, she spent many sun-filled summers at Camp St. Albans in the 1950s.
But as Kit grew older, she lost track of Girl Scouts for a while. Although the skills she developed in Girl Scouts help her pursue a career as a chemistry professor at Seattle Community College, she didn't have any daughters of her own and wasn't part of a troop. In short: she didn't have a Girl Scout connection.
All that changed when she attended the 55th Anniversary celebration of Camp St. Albans. 
"It was wonderful to get back together with longtime friends and to meet people who would become longtime friends," explains Kit. Remembering her time at camp, Kit's passion for Girl Scouts came flooding back. She met many women who had the same experiences she did growing up and instantly had memories to bond over. Kit even reconnected with friends she had made at camp as a young girl.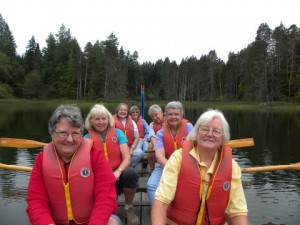 These days, Kit supports Girl Scouts in many ways. 
Being an only child and not having any children herself, Kit often finds herself around more Girl Scout adults than young girls. But this does not mean that she's not having an impact on the lives of girls. Kit donates a lot of her time to the Friends of St. Albans group and as a new Trustee for Camp St. Albans.
Kit also financially supports the council as a donor. The time she gives is substantial, but Kit reflects "it's easier to give money than more time" with how busy our lives are.
For Kit, it's important to "put your money where your convictions are."
She reflects that often times men will give more money to causes that matter to them and that women need to feel empowered to do the same, so that women-focused organizations have the same financial support. Girl Scouts has shaped the woman Kit has become, so she donates to ensure that more girls have the same powerful experience that defined her.
You can often find Kit in the Arboretum at Camp St. Albans with a troop of girls, introducing them to the beauty of the outdoors. Her favorite moment is when a girl discovers the power of nature for the first time. Sometimes it just clicks and she's hooked on the trees, the animals, the fresh air and the serenity of it all.
Thank you for all your support Kit!