"I have a voice … I used mine to make an impact."
– Girl Scout Sophie Knudson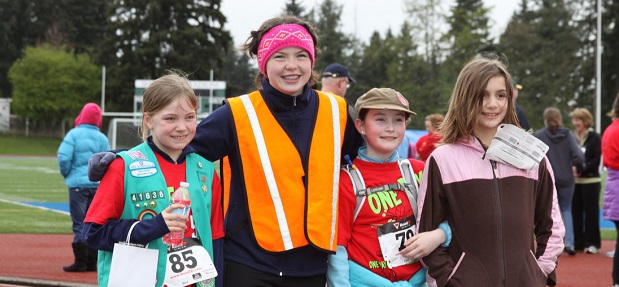 When she was only 16 years old, Girl Scout Sophie Knudson discovered a fact that would change her life: around the world, a child dies every 60 seconds from malaria.
This was back in 2012, when Sophie was attending the Girls' World Forum in Chicago. During five whirlwind days, Sophie learned about what it takes to be a global citizen, spoke with women and girls from across the planet, and got a crash course in the United Nation's Millennium Development Goals.
One of the Millennium Development Goals stuck with her: combating malaria and other easily-preventable diseases. So when she found out about the high rate of child mortality related to malaria, "there was no question of doing something or not," Sophie states.
One Day 5K

As a life-long Girl Scout, Sophie knew that one major way to take action was through her Gold Award project. And so a plan was formed: she would create an annual event in Shoreline—the "One Day 5K Run/Walk"—that would raise awareness of malaria and money for prevention.
The proceeds from the event would purchase mosquito nets that would be donated to children and families in rural Kenya. Sophie chose to use the money this way because mosquito nets are both effective—they reduce malaria cases by up to 50%—and cost effective.
Her goal: raise $1,500 to purchase 150 nets.
Was it a daunting task? Yes! Was Sophie up ready the challenge? Well, she puts it this way: "Girl scouts empowers me to pursue my passion, no matter how difficult it seems to be."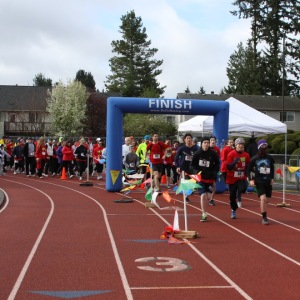 As soon as Sophie put the word out, supporters started coming forward.
"I received so much support from family, friends, Girl Scouts and community members," says Sophie—over 120 people were involved in developing the project. She also partnered with the Lake Forest Park Youth Council and Rotary to launch her project. And when the day of the race arrive, more than 200 people registered for the event!
In the end, Sophie raised enough money to purchase 647 mosquito nets—more than four times her original goal!
Although the work was hard, Sophie was amazed at her own capacity to enact change: "I didn't realize how easy it was to have an impact on people's lives across the world," she says.
Still Going Strong

All Gold Award projects need to have a sustained impact over time and Sophie's project is still going strong today: the 5K has become an annual event that reaches more than 160 people each year and sends nets around the world where they are needed most! So far, Sophie's raised over $11,000.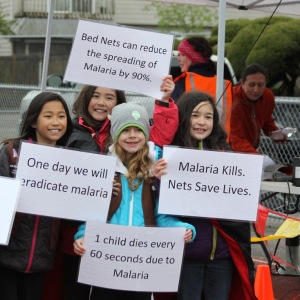 The Lake Forest Park Youth Council and Rotary is the main event sponsor, but it is still run entirely with volunteers.
Sophie intentionally built the event so that junior leaders observe the management and organization of putting together the 5K one year, and then organize it themselves the next year. That way, there will always be a new set of volunteers to help keep her work going.
"My mission isn't only about combating malaria," explains Sophie. "It is also building youth leaders to make a change in our local as well as global community."
Sophie also extended the reach of her project by sharing her experience with our nation's leaders. Last summer, she traveled to Washington DC and spoke at ten different congressional meetings about her experience, her project and her perspective on youth having an impact on international development.
Girl Scout for Life
Sophie's project had in impact at the local, national and global scale and she credits Girl Scouts with giving her the skills to make it happen.
"Whether I start my own nonprofit to help with epidemics worldwide, or whether I work for one, my experience with my Gold Award has led me to know what I want my future to look like and has prepared me with the skills necessary for that type of position," says Sophie.
"Girl Scouts has definitely impacted me to be the strong woman I am today."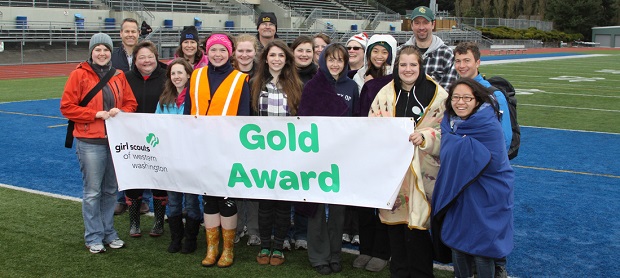 To learn more about Sophie's project or to participate in the One Day 5K, visit http://oneday5k.weebly.com/.