Girl Scouts wouldn't exist without amazing volunteers.
From troop meetings and camp outs, to cookie sales and all those tricky logistics (banking, anyone?), our volunteers always give it their all to help Girl Scouts achieve great things. So we're celebrating these awesome individuals during National Volunteer Week—April 12-18, 2015!
We can't ever say THANK YOU enough, but our staff got together to create this video to express our enthusiasm for our volunteers!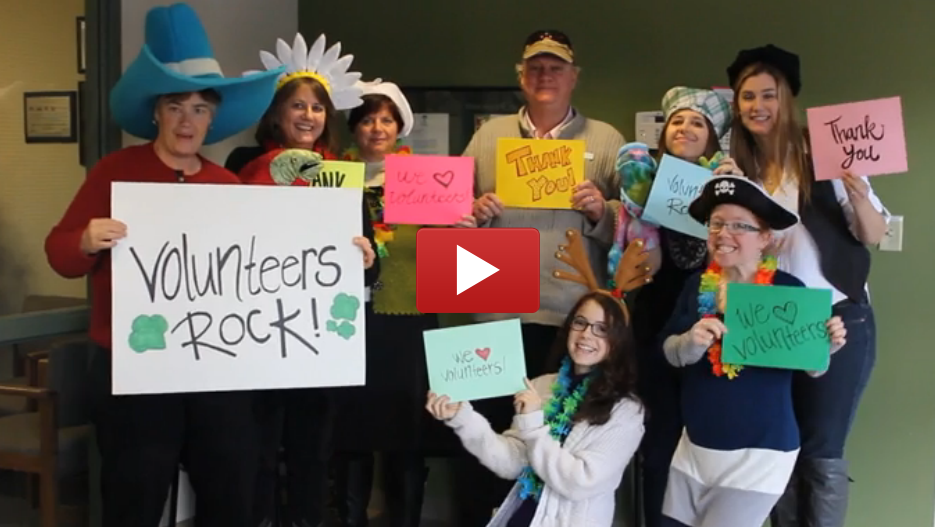 Now, it's your turn to celebrate National Volunteer Week. We hope you'll take a minute to say thank you to the Girl Scout volunteers who have made a difference in your life. Here are five great ways:
1. Get Social
Write a note, take a picture, or draw a doodle expressing your gratitude and then post it on our Facebook page or email it to thanks@girlscoutsww.org and we'll post it for you! We'll share Thank Yous from across the council on social media throughout National Volunteer Week—so follow along on Facebook and get in on the fun!
2. Take Advantage of Volunteer Discounts
Between April 12-18, all adult clothing is 25% off in our Girl Scout Stores! Volunteers can treat themselves, or you can buy your favorite volunteer an awesome gift!
3. Give Something Creative and Crafty
Who doesn't love a creative thank you gift (especially if it comes with an awesome pun!)? Check out these crafty appreciation ideas that can be done for National Volunteer Week and all year long!
Make a s'mores kit with marshmallows, graham crackers and chocolate. Wrap it all up with a ribbon and add a note that says "We need S'MORE volunteers like you!"
Attach note cards to daisy seed packets that say, "Thanks for helping us grow!" Or "Thanking you for helping tomorrow's leaders grow!"
Print out "Thanks for being a lifesaver!" on mailing labels and adhere them to rolls of Lifesavers to pass out to every volunteer you admire!
Wrap a candle in tulle tied up with a ribbon and attach the note, "No one holds a candle to you!"
Fill a small bag or sachet full of chocolate gold coins and a note that says, "You're worth your weight in gold!"
4. Write Up a Trefoil
Fill out a Trefoil of Thanks that will be posted at all our Girl Scout Offices starting on April 13. Just fill one out with a message of thanks and we'll post it in our offices for the world to see!
5. Spread the Word
If you know other girls, families or Girl Scout fans, it's the perfect time to let them know that National Volunteer Week is happening April 12-18. Please help us spread the word so everyone can join in!
Thank you, thank you, thank you to our entire Girl Scout community!