Open to girls in high school only, the Girl Scout Gold Award is the most prestigious youth award in the world (and the most difficult to earn), and it's available exclusively to Girl Scouts. When a Girl Scout earns the Gold Award, she tackles the issues most important to her. Gold Award Girl Scouts are inspiring leaders who are working on creating sustainable solutions to the most challenging problems facing our world today—from human trafficking to ocean pollution to education access to expanded STEM training for girls in underserved communities. Girl Scouts must undergo a rigorous project design and execution process that shows their commitment to changing the world. In 2018, we honored thirty-one powerful, inspirational, and thoughtful Girl Scouts from western Washington at the annual Gold Award Gala.
This glamorous event was hosted at The Museum of Flight in Seattle. During the gala, Washington's senior U.S. Senator, Patty Murray, reached out to share a message with our Gold Award Girl Scouts. As Washington's first woman senator and Girl Scout alumna, Senator Murray celebrated how Girl Scouts helps young women take a stand and empower others.
Each of western Washington's 2018 Gold Award Girl Scouts made a major, sustainable impact on their community. From creating educational mental health resources to raising ovarian cancer awareness over social media, each award earner's project showed their passion and dedication to making the world a better place.
Read about all the 2018 Gold Award Girl Scouts and their projects below.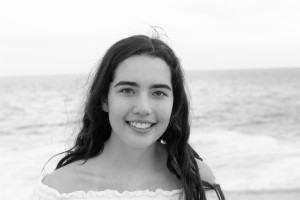 Sofia Alayo
Troop 52894, Redmond, WA
Oral Hygiene for Orphanage in Mexico
Oral health is vital to overall health; it has been proven that poor oral hygiene can lead to other issues such as high blood pressure, anemia, and even heart attacks. Being aware of this synergistic relationship, Gold Award Girl Scout, Sofia Alayo, decided to educate leaders at Casa Hogar in Mexico through a variety of educational aids for best practices for oral health.
By providing leaders at Casa Hogar in Mexico with visual aids (illustrated posters, and more) Alayo created best practices for brushing your teeth. Furthermore, Alayo raised a six-month supply of toothbrushes and toothpaste for the orphanage. In these efforts, the oral health of children at the orphanage, and ultimately their health at large can be improved.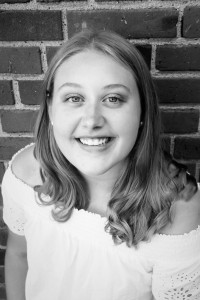 Kari Anderson
Troop 43142, Mercer Island, WA
Pretty Pressure: How Media and Other Factors Effects Girls
In the rise of the social media era, young girls are exposed to carefully curated feeds and highly photo-shopped imagery. Research shows that movies, magazines, and media at large affect beauty perceptions. Having studied this, Gold Award Girl Scout, Kari Anderson, wanted to host a space for alternative narratives to be discussed. She acted and created workshops for girls grades 5-8, Anderson educated girls in Mercer Island about these pressures, and effects of media on girls, while opening dialogue through a series of questions. By deconstructing these perceptions, Anderson was able to support girls to have a renewed sense of self-confidence.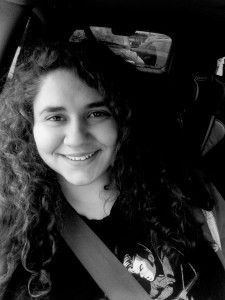 Isabella Baglio
Troop 40506, Tacoma, WA
Seeds and Bees
Many know that the bee population has drastically declined in recent years, however, not many have decided to contribute to a solution in such a clever way as Isabella Baglio has. Through her seed library, people can take (and leave) seeds as needed to distribute more nutrition for bees in the area. She also developed bee boxes to help foster a friendlier milieu for bees in the community gardens, increase pollination, and educate her community on the importance of bees and their role in the environment.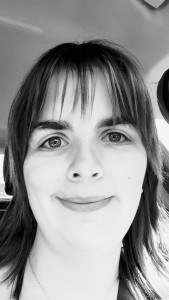 Gwen Brewer
Troop 52475, Bellevue, WA
School Emergencies: Are We Prepared?
By being prepared for an emergency, everyone's safety is front and center. Knowing this, Gold Award Girl Scout, Gwen Brewer, created "School Emergencies: Are We Prepared?"; a series of checklists for various school districts. By assisting schools in their annual and biannual processes with these checklists she helped everyone to be prepared in case of an emergency. Additionally, Brewer contacted the administration of each school, advertised to PTA groups and the Girl Scout community at large. As a result, school districts will be better prepared and empowered for a more positive outcome in the event of an emergency.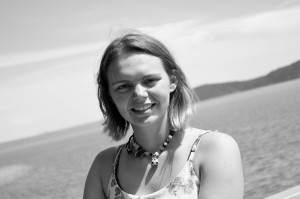 Meredith Carle
Juliette (Individually Registered Member) Issaquah, WA
Who made THIS? Ethical Labor Education
Fast fashion and increased product production leave consumers unaware of how, where, or who made the items they purchase. Gold Award Girl Scout, Meredith Carle, created "Who Made THIS? Ethical Labor Education," courses. Through this curriculum she worked to help her peers understand how products they use daily are connected to exploited labor. Through these lessons, Carle sought to increase interest in the moral undoing of unethical labor practices, and how students can be empowered to choose to consume more ethically by taking the slaveryfootprint.org survey, as well as increasing awareness of individual choice.
Alyissa Castle-Lloyd
Troop 50050, Des Moines, WA
Running Start Club at Highline College
Running Start is a program for 11-12th-grade students to be able to attend community college, and Gold Award Girl Scout Alyissa Castle-Lloyd wanted to unite these students and make a club to serve as a space for support as they go through college at an earlier age. By founding and leading the Running Start Club at Highline College, Castle-Lloyd found space for these students to find community, social enrichment, and support future students entering the Running Start program.
Danica Coffman
Troop 44180, Kent, WA
Animal Training Videos
Through an instructional video, Gold Award Girl Scout Danica Coffman created education content to assist Regional Animal Services in King County and others on how to care for cats. These instructional videos include how to create a cat box, the best cat blankets, as well as how to 'hard clean' and spot clean cages. Through these instructive videos, Coffman hopes to alleviate the stresses that can come with lack of educative support in how to best care for cats at the shelter. See her video here!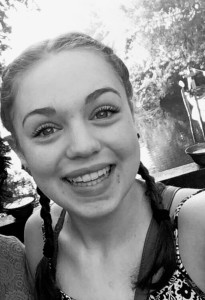 Emma Eversole
Troop 52539, Redmond, WA
Healthy Living for Middle School Girls
As girls transition from elementary school to middle school, insecurities can be magnified. Gold Award Girl Scout, Emma Eversole, created a camp called "Healthy Living for Middle School Girls," to address this. In this camp, attendees learned healthy exercise and eating habits. They were also able to participate in an open dialogue about their health and what it means to create a healthy lifestyle. Furthermore, Eversole created a website to support these efforts and advertised the camp to various organizations, who have expressed interest in using her lesson plans. Thanks to this program, girls left camp feeling equipped to care for themselves and with renewed self-confidence.
Rachel Feldman
Troop 42011, Woodinville, WA
Camp Songs and Lanyards: Online Resource and Community Bonding
Camp songs and lanyard making are a familiar creative hobby among young students. To support this type of creativity, Gold Award Girl Scout, Rachel Feldman, created a website and community resource for Woodinville youth. The website serves as a space to host song lyrics, as well as lanyard instructions. In addition to her website, Feldman included printable teaching aids of various curriculum. The site was then marketed through handing business cards, morning announcements at local day camps, and attendance of camp-related events. With her site, campers and camp program aids alike were empowered to learn these crafts.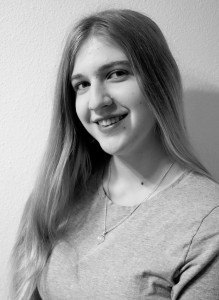 Alex Files
Troop 40819, Edgewood, WA
PNW Bird Species Education for Children
Environmental awareness goes hand in hand with knowledge of natural species. However, there aren't always opportunities for children to learn about these species, particularly that of birds native to the PNW. Gold Award Girl Scout Alex Files wanted to increase education opportunities available to children. So, she partnered with the Tacoma Nature Center and taught a summer camp program of art classes themed around birds. Through these activities, children had the chance to research, learn to draw realistically, and study anatomy. In all these educational efforts, the importance of bird species preservation was highlighted, and students were engaged.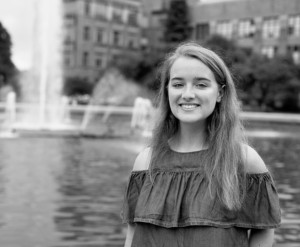 Kelsie Gardner
Troop 42681, Renton, WA
Raising Ovarian Cancer Awareness Through Social Media
Using social media for good, Kelsie Gardner partnered with local non-profit, Ovarian and Breast Cancer Alliance (O&BCA), by using various forms of media to educate others. She promoted the annual Teal and Toe Walk by canvassing at the mall, securing ad placement in ten online local newspapers and the Girl Scout online newsletter, as well as learning the email-marketing program, Constant Contact. Through all her hard work, Gardner helped O&BCA to spread awareness about the often-unknown symptoms of ovarian cancer.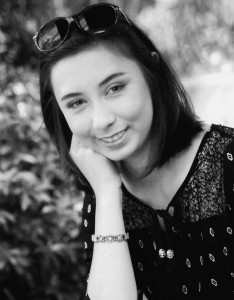 Emily Grabow
Troop 42652, Redmond, WA
'WAG Bag' Dispenser for Outdoor Rock Climbers
The PNW is well-known for its climbing community. Another well-known fact? Human waste litter is a major issue. Gold Award Girl Scout, Emily Grabow, set up a model for how to deal with this waste through a WAG bag dispenser that can be sustained at other climbing locations. Thanks to this dispenser, and her example of how it can be utilized in the Index, Washington area climbers are able to boulder without worry. Here's a video of Grabow's project!
[ https://vimeo.com/267133486 ]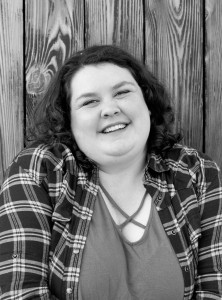 Samantha Griffith
Troop 40575, Gig Harbor, WA
Interactive Music Installation at Children's Museum of Tacoma
Sustainability extends beyond what we associate it with. Gold Award Girl Scout Samantha Griffith taught children that a low budget doesn't have to be a barrier to making music. By using recycled materials, she showed students how they could construct instruments of their own through self-directed learning lessons. Griffith then established an interactive music installation to showcase the students work at the Children's Museum of Tacoma. Through the process of unconventional upcycling students were able to make music.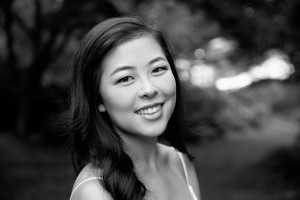 Christina Goto
Troop 43734, Samammish, WA
School Supplies and Basic Necessities Drive for Orphanages in Haiti
For an orphanage in Haiti, it was difficult to find time to find time to focus on funding college sponsorships due to the cost burden of daily necessities. Gold Award Girl Scout, Christina Goto, decided to act through her Gold Award project "Necessities and School Supply Drive for Haiti." By providing everyday necessities through donations from her church and high school she was able to alleviate this burden. Goto's efforts to help the orphanage contributed to a fostering of education and ultimately will help reduce poverty through vocational opportunities generated.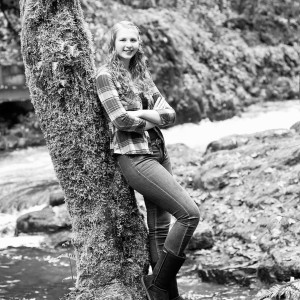 Taylor Hennings
Troop 45401, Woodland, WA
Mental Health Awareness Through Film
By researching five different mental health diagnoses and using the medium of film, Gold Award Girl Scout Taylor Hennings focused on elevating the experiences of those who live with mental health conditions. Hennings created five various scripts to reflect on these five diagnoses, and how these conditions affect their daily lives. The film was then presented at a school assembly, along with an educational and local resource pamphlet for students seeking help with mental illness. This film will be available for students to use as a resource for years to come. Her film can be seen here.
Kiley Hewitt
Juliette (Individually Registered Member) Kent, WA
Music Sheet Library
Students have a wide range of experience with music, and programs often need support. Due to this need, Gold Award Girl Scout, Kiley Hewitt chose to make a sheet music library and program for the Federal Way Public Academy. Through this program, Hewitt was able to help cut down on costs associated with students learning new instruments, which increased accessibility.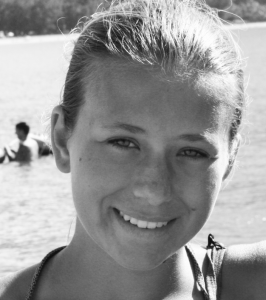 Elodie Hutson
Troop 52923, Issaquah, WA
Formal Dress Sale to Benefit The Angel Closet
A highlight of the social lives of many high schoolers is Prom. But not everyone is able to afford expensive dresses for the event. Gold Award Girl Scout, Elodie Hutson, helped to change this. Through her project "Dresses for Angel Closet," Hutson encouraged the girls at her local high school in Issaquah to sell their dresses to benefit others. The $745 dollars generated from these efforts were used to fund gift cards for The Angel Closet, a charity which distributes and collects formal wear to youth experiencing financial hardship. Additionally, sixty dresses were donated to The Angel Closet. By creating a commerce platform for others to sell their used dresses, Hutson increased the number of dresses available at The Angel Closet and built financial means for others to purchase.
Kira Le
Troop 50393, Bellevue, WA
Dog Agility Course for Cedar River Park
When some dog breeds don't have the opportunity to be exercised properly, they don't just become hyper – they often become irritable and ill-behaved. This is a common issue in urban areas, so Gold Award Girl Scout, and Bellevue resident, Kira Le, decided to create an agility course for the Cedar River Dog Park, in Renton, WA. By building these structures, Le was able to create an environment where dogs can receive more rigorous exercise than they would with a simple walk in the city. Through this public resource, dog owners can improve the health and quality of life of their dogs.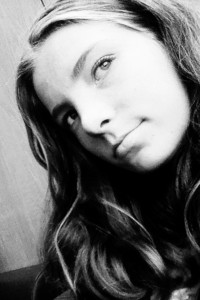 Adrienne Liebert
Troop 40674, Olympia, WA
New Playroom for Safe Place Women's Shelter
Studies have shown that environment and healing from trauma are significantly intertwined. Knowing this, Gold Award Girl Scout, Adrienne Liebert, decided to improve Safe Place Women's Shelter in Olympia. By upgrading the amenities with new furniture, a dress-up space, and reading nooks for the children who live there, the space has been dramatically transformed. Thanks to her re-design, children and mothers can continue on their journey to healing.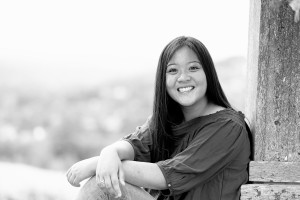 Bethany Locke
Troop 43193, Newcastle, WA
Children's Mentorship Program and Book Drive
Education is the biggest predictor of poverty alleviation. Knowing this, Gold Award Girl Scout Bethany Locke created "Children's Mentorship Program and Book Drive." Locke's goal was to increase accessibility to books for children of all income brackets. Through her Gold Award she not only increased the books available to students, but she improved the reading mentorship program and fostered a sense of bonding among mentors and mentees. To do this, Locke established an annual Children's Book Drive in the Issaquah School District, which will provide books for Pre-K students who are part of the readiness program through the Issaquah Schools Foundation. Additionally, Locke improved mentor-programming structures by creating a handbook to replace the loose flyers originally handed out to students.
Lindsay Martin
Troop 40358, Puyallup, WA
"Where is the Love?" MLK + Tolerance Week at Bethel High
Forming a space for discussion, Gold Award Girl Scout Lindsay Martin hosted an assembly with 1600 student participants for "Where is the Love?" a week focused on Martin Luther King Jr.'s legacy of civil rights and spreading the word about tolerance. The discussion focused primarily on understanding cultures, and specific differences of race, religion, and sexual orientation. Through these efforts, Martin aimed to combat judgment and increase a sense of empathy and understanding among students so that many other schools will implement her curriculum in their own assemblies, and leadership classes.
Shana Milton
Troop 50010, Woodinville, WA
Community Coding Hour – Tech Workshop
Continued education programs are vital to furthering oneself and this is especially true of tech-related careers. Gold Award Girl Scout, Shana Milton, created community tech workshops to support the Woodinville community. Through 2-3 hour long coding events in the Lake Washington School District, and her partnership with the King County Library, Milton educated girls in coding. Furthermore, she dispelled myths surrounding the pursuit of tech careers to let girls know that the world of tech can be their oyster.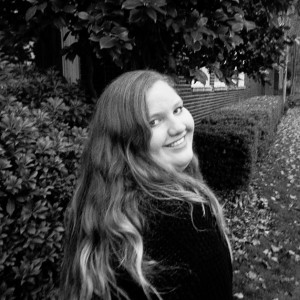 Michelle Murray
Troop 41925, Seattle, WA
School Supplies for Students of Migrant Farm Workers
Upon learning that many students of the Skagit Valley area didn't have the supplies needed (for homework, and within the classroom), Gold Award Girl Scout Michelle Murray set out to do something about it. Murray interviewed students on their needs, and with the help of partners, gathered supplies through a school supply drive for the students of Nathan Hale High School.
Kaitlin Riggan
Troop 40369, Tacoma, WA
Handmade Hats for Wishing Well Foundation
Because foster kids deserve to know just how cared for they are by the local community, Kaitlin Riggan wanted to teach two knitting and crochet groups (one at her school, and the other at Zion's River Church in Tacoma) to create hats to benefit foster children through the Wishing Well Foundation. She ended up exceeding her goal of 400 hats, to 802 hats, and paired each one with a handwritten note delivered directly to foster children.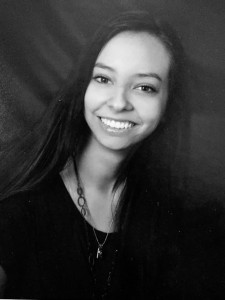 McKenna Sax
Troop 41122, Buckley, WA
Bonney Lake Food Bank Restoration
While food banks often provide so much to others, there sometimes is a need for restoration of the facilities. Gold Award Girl Scout McKenna Sax restored the Bonney Lake Food Bank by organizing its initial restoration and by setting a plan for maintaining its upkeep. By creating a framework for the most optimal organization, Sax's work will enable the food bank to operate more smoothly.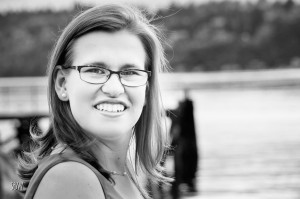 Tia Stauffer
Troop 50539, Bainbridge, WA
Self-Defense Training
To support the students of Bainbridge High's Integrated Learning Center, Gold Award Girl Scout Tia Stauffer created various empowerment workshops. With support from specialists, Stauffer was able to teach students how to increase their self-confidence. From lessons on walking with self-assurance to forming healthy boundaries, she wanted students to know how to become truly confident. Additionally, she taught lessons on verbal (and physical) self-defense techniques. By tackling self-confidence issues with a pragmatic plan, Stauffer helped students fully realize their potential.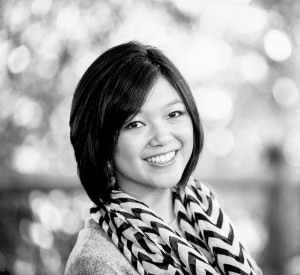 Mai-Linh Tran
Troop 43193, Newcastle, WA
FIRST LEGO Team for Newcastle Elementary
As technology advances, so do STEM careers. However, gender disparity continues to be an issue. To tackle this problem, Gold Award Girl Scout, Mai-Linh Tran, created FIRST LEGO League (FLL) teams at Newcastle Elementary School. Tran secured mentors for students through FIRST (For Inspiration and Recognition of Science and Technology a global non-profit robotics program). She gave history lessons on woman STEM leadership and even went the extra mile to make a blog about how students can begin their robotics journey. By emphasizing the role of women in STEM and creating an education program, Tran was able to form STEM teams where fifty percent of students were girls. She hopes that this number only increases in the future.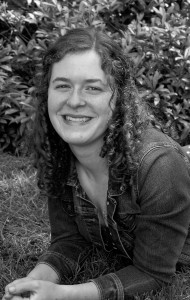 Bethany Tuschhoff
Troop 41776, Bellevue, WA
Tukwila Pool Visibility Mural
To help sustain and increase revenue for renovations at the Tukwila pool, Gold Award Girl Scout and Bellevue resident Beth Tuschhoff created a plan for visibility for the Tukwila pool. By painting a mural on the side of the pool building, she was able to generate chatter and ultimately publicity on their behalf. A volunteer day was also organized by Tuschhoff to bring community members together for a time of bonding, painting, and setting plans to sustain the project. Thanks to these efforts, the awareness of the pool as a community resource was increased by roughly fifteen percent.
Daffyd Tyler
Troop 40819, Tacoma, WA
'Strong Start' Self Defense at Tacoma Aikido Dojo
Daffyd Tyler wanted to help young women learn to be more confident in standing up for themselves through the self-defense techniques taught in various dojo courses. She organized aikido dojo classes for peers at Tacoma Aikido Dojo, and a manual was made for trainers so that this methodology of self-defense can be passed on.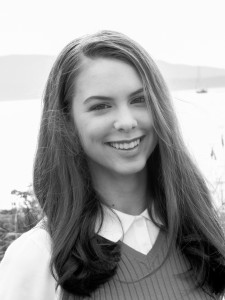 Naomi Whiting
Troop 41631, Bellingham, WA
Wool Crafts and Spinning for Kids
Spending time at local yarn shops and learning about wool resources is Gold Award Girl Scout Naomi Whiting's passion! She used her research to guide her in teaching classes at the 4-H Youth Fair in the Bellingham area. Through her work, Whiting hopes to assist children in expanding their skills and passion in wool crafts and build their self-confidence as they see their art come to life!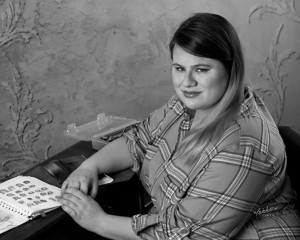 Katie Zigweid
Troop 45355, Kirkland, WA
First Aid Training in the Park
Young children don't always know first aid, or how to deal with unforeseen health hazards (such as broken bones or hypothermia). Gold Award Girl Scout, Katie Zigweid acted to solve this problem through her project "First Aid Training in the Park," to empower children in the Kirkland area. By creating first aid lessons for children ages 7-12 in the park. By teaching hands-on activities, children were then able to know what to do in the event of an emergency. Children also were able to create their own first aid kit through the course of the lesson. Injury preparedness is key and adults are more often than not trained to handle these situations, but now children will be equipped to evaluate an emergency setting and determine the best course of action.
Want to become a Gold Award Girl Scout and make the world a better place? Learn about the Girl Scout Gold Award.