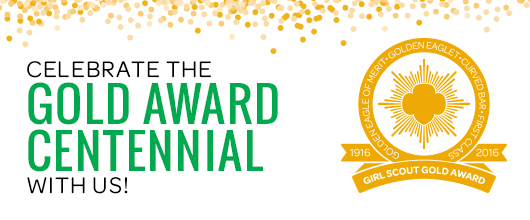 Over the last century, young women have honed their leadership skills to earn the highest award in Girl Scouts.
While this award has gone by many names—starting as the Golden Eaglet of Merit in 1916 and becoming the Gold Award in 1980—it's always recognized girls who take action to make our world a better place. Gold Award earners do good work in our backyard, throughout our country and on the other side of the planet!
Now it's time to celebrate the Gold Award Centennial—and we want you to join us!
Throughout the next Girl Scout membership year, we'll throw parties and offer special activities for everyone to get involved. Here are just a few ways you can join the fun … Read more