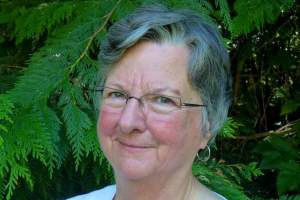 Kit Ellis grew up in Girl Scouts.
Living in both New Jersey and Gig Harbor, she spent many sun-filled summers at Camp St. Albans in the 1950s.
But as Kit grew older, she lost track of Girl Scouts for a while. Although the skills she developed in Girl Scouts help her pursue a career as a chemistry professor at Seattle Community College, she didn't have any daughters of her own and wasn't part of a troop. In short: she didn't have a Girl Scout connection.
All that changed when she attended the 55th Anniversary celebration of Camp St. Albans.