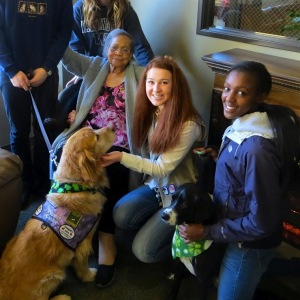 Last Thanksgiving, residents at the Cascade Park Vista assisted living facility stood waiting in the lobby, looking toward the front door.
Although it was the holiday, they weren't spending it with loved ones—some didn't have any family visitors coming at all.
But they didn't have to wait long before Girl Scout Emily Schneider—all red hair and smiles—walked through the door with her very special fuzzy friend: Charlie, the therapy dog. 
The dynamic duo was here for a holiday visit!