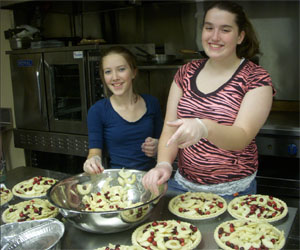 When most people think of sweet treats offered by Girl Scouts, they think of cookies. And though cookies are certainly an integral part of the unique programming Girl Scouts offers, it's not the only sweet part of this organization.
Supporting and recognizing girls in their efforts to take an idea and see it to fruition is an important part of the Girl Scout experience. Helping girls develop the courage and confidence needed to reach their full potential is part of the Girl Scout mission! Whether through participation in the Girl Scout Cookie Sale Program, a destinations trip, the Gold Award or community service, girls learn how to expand their horizons by trying new things.
Making pies is just one of those ways.