Join us in celebrating Megan's one year anniversary with us! Many of you have had the chance to meet Megan and learn more about her story, but we wanted to give everyone the chance to learn a bit about her. Read on for more about Megan, her history and how she came to join our council:
Get to Know Your CEO: A chat with Megan Ferland, CEO of Girl Scouts of Western Washington
Learn how a theatre and speech lover developed a passion for justice, and how her work in juvenile crime prevention and youth empowerment prepared her for her role as CEO of an organization dedicated to helping girls become tomorrow's leaders.
What would you do if something unfair happened to someone you cared about? What if it was so big and so shocking that the country was talking about it on television and in magazines, and media cameras and police were everywhere? Would you still want to speak out, or would you think your words or actions couldn't possibly make a difference?
Most of us don't stop to ask ourselves those questions. We don't imagine there'll be moments when we're actually called upon to do something big. In truth, those aren't exactly questions Megan Ferland, CEO of Girl Scouts of Western Washington, was asking herself before the entire trajectory of her career – and her life – changed forever.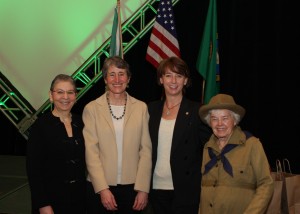 While earning her M.A. in Communications with a major in public relations at The University of Texas at Austin, Megan received word that her brother-in-law had been murdered. He was a police officer in Houston, and was shot to death during a routine traffic stop. The man who killed him was a multiple felon, which means that he was released from prison into society, even after committing many violent crimes.
Megan's sister had two small children to care for, and was overwhelmed by the intense media interest that followed this case. Although Megan had been offered a corporate relations job in New York when she finished graduate school, she knew she couldn't leave her sister. That's when she decided to take a completely different career path – one that raised questions about a system that allowed multiple felons to roam free without rehabilitation or training. She took a job with the Texas House of Representatives as a legislative aide, where she worked on criminal justice issues – including prison reform and early gang legislation.
"That really focused me on criminal justice policy," she says. "During one of sessions, they were dealing with a reform of the juvenile code. I was really trying to understand what happened to my family, and how you can go from being a kid standing on the side of the street to shooting a cop on that street in broad daylight. How does a person get there?"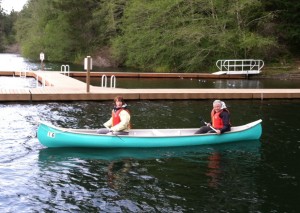 Later, she served as legislative director for a Texas senator, and was motivated even more to focus on juvenile justice policy. That's when she was approached about running the Juvenile Crime Intervention Division of the Office of the Texas Attorney General.
"If you want to keep more kids from growing up into the guy who killed my brother-in-law," she says, "you start on the juvenile side."
For five years, she worked on things like a tattoo removal program for youth involved in gangs.
"Frequently their tattoos made it impossible to not be seen as a gang member," she recalls. "I'd go to tattoo removal days and teenagers would come up to me crying, saying that getting their tattoo removed would change their life.
"With the tattoos, they couldn't get a job or, if they had kids, they didn't want them to follow in their footsteps. The tattoo removal piece became a critical thing. Seeing that it can put kids on a different trajectory was really powerful."
Megan started the journey she did because she was trying to understand how people come to make the choices they do. She learned it was all about the path – not just the path they started out on, but the turn they can take if enough time, compassion and education are invested in them.
"No matter what background anyone comes from," she says, "if you put people in the right environment with the right support, they can succeed."
After working for the Colorado Children's Campaign as president and CEO for three years, Megan had an opportunity to become CEO at Girl Scouts of Colorado.
It was an easy move for her to make.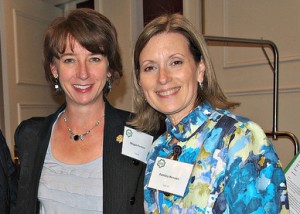 "That was the point about Girl Scouts for me," she admits. "It was the idea of giving kids transformative opportunities – kids like the ones I used to work with, as well as kids like mine. I loved that there is such a broad reach."
That reach became even broader when she stretched her arms from Colorado to western Washington in January of 2012. She loves living in Washington, and has a daughter who is a proud Girl Scout and currently dreams of becoming a marine biologist. Lucky for her, Girl Scout Camp Robbinswold is right on Hood Canal, and has an amazing touch tank with lots of experiential learning opportunities, and a trained naturalist on hand!
Megan most appreciates the enthusiasm and passion of the more than 26,000 girls and 13,000 volunteers who make Girl Scouts of Western Washington what it is.
"I love that Girl Scouts of Western Washington has such a strong history of putting girls on the path to leadership," she says.  "You can't teach confidence, but you can build it. It's about putting yourself in situations that take you a little outside your comfort zone. That's what Girl Scouts do all across western Washington every day!"
For an organization whose mission is all about helping girls build the courage, confidence and character needed to make the world a better place, there couldn't be a more awesome leader at the helm.