The sky is the limit for Girl Scouts who get to embark on a big adventure during FOUR awesome opportunities throughout western Washington in July and August that involve airplanes – including flying an actual plane!
Discover Aviation Day – Bremerton Airport
Girl Scouts will be participating in a one-day program at the Bremerton Airport where they will spend the day rotating through three sessions: 1) A building tour where they will get their hands dirty learning about the parts of a plane, how airplanes are designed, and what makes them fly.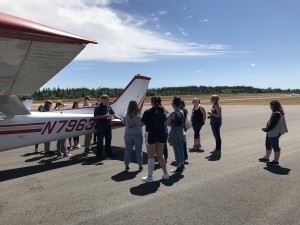 2) A digital flight simulator and a paper airplane challenge where girls will experiment with different wing designs learning how the shape and style of an airplane's wing can affect flight.
3) They actually get to fly a plane! Each girl will have the opportunity to sit in the front seat and control the aircraft. During their flight, the girls will also be able to experience both Zero Gravity and 2Gs.
"This is now a career option for me" said Bainbridge Island Girl Scout, Syna, after participating in this program. "I am interested in the mechanical parts of airplanes and after today I'm interested in flying them, too. It was amazing!"
Girl Scout, Alexia from Montesano had never flown in an aircraft before and said that she "absolutely LOVED it!" Her favorite part of the day was taking control of the aircraft and "flying the plane!"
The first Discover Aviation Day event was held on July 17, 2017, and there will be two more events in the near future.
Fun fact: Virtually every female astronaut who has flown in space was a Girl Scout! Through Girl Scouting, girls learn they can be and do anything they set their minds to.
North Cascades Vintage Aircraft Museum – Concrete, WA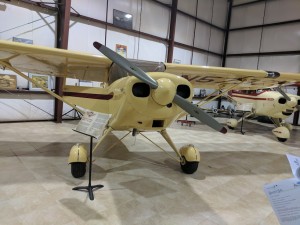 Girls are invited to the North Cascades area to experience Aviation Day on August 26, 2017, at the North Cascades Vintage Aircraft Museum.  Girls will learn the four forces of flight: thrust, gravity, drag and lift through hands-on interactive activities. At this Aviation Day event, each force will be introduced at a station inside a real airplane hangar at the museum. Girls will be surrounded by airplanes from the 1930s-60s as they rotate through the stations, and at the end of the day they'll have the opportunity to sign up for a future free flight through the Young Eagles Program.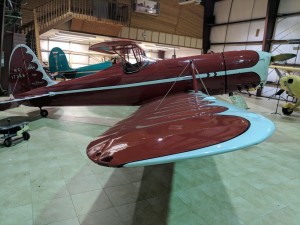 Plus girls will be able to earn their Women in Aviation patch! The Women in Aviation International Fun Patch program was introduced in March 2016 – it's a brand new program to inspire girls to learn about and pursue careers in aviation.
Girl Scouts of the USA recently announced the addition of 23 new badges in the Science, Technology, Engineering and Math (STEM) fields – including aviation! This new Girl Scout programming builds girls' skills and encourages their interest in STEM and environmental conservation from an early age.
Registration accepted until August 8. Contact Ann Maroney at skupmaroney@comcast.net for information.