Three cheers for our amazing volunteers! What the heck? Why not FIVE cheers? We're so incredibly proud, amazed and inspired by the tireless work of our volunteers, who are always innovating and using their resources. We're seeing this now, more than ever, as our volunteers find ways to pivot their normal way of working with girls during this challenging time.
Here are some shout-outs from our staff about some of their proud volunteer moments.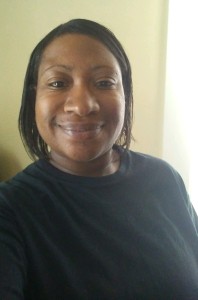 Volunteer: Misha LaPoint
VDM/VSM: Joy Cornelius
I would like to appreciate first time Brownie leader, Misha! She has taken on her commitment to volunteer with full force, with a troop of 15 girls. Misha knows how to navigate challenging situations such as girls getting their feelings hurt, and always practices being girl-led when planning troop meetings. Her patient approach and dedication to working with both girls and adults involved in Girl Scouting is to be admired! Way to go, Misha!
Volunteer: Jodi Forsell
VDM/VSM: Amber Ackerson
Jodi is a stellar volunteer from Snohomish Service Unit #223. After her daughter graduated from Girl Scouts, Jodi took the leap from troop leader to service unit manager so she could continue mentoring other volunteers in her community. Jodi is sure to brighten the room with a warm smile and makes all newcomers feel welcome. Thanks for living out the Girl Scout spirit, Jodi!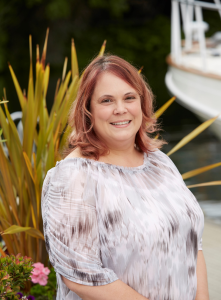 Volunteer: Barbara Harris
VDM/VSM: Meesh Talbott
Barbara is a working mom and wife, troop leader, national delegate and service unit manager supporting Service Units 411 & 412. She pours her passion for Girl Scouts into everything she does and is constantly coming up with fresh ideas. Whether she is helping troops with renewal, providing resources for her community, or being an advocate for change, she is there as an exemplary leader and role model. Thank you for everything you do to support Girl Scouts!
Volunteer: Ulrike Becker-Kornstaedt
VDM/VSM: Sarah Volpone
Ulrike is a friendly, dedicated assistant troop leader and welcome chat advisor in Service Unit 420. This is Ulrike's first year as welcome chat advisor and she's always willing to put in extra effort to make sure new volunteers are introduced to Girl Scouts and the service unit. Thank you for your support of leaders in your community!
Volunteer: Wahida Arif
VDM/VSM: Sarah Volpone
Wahida is the amazing troop treasurer for a large troop in Service Unit 422. We want to recognize her for the time and hard work she puts into her position. Thank you for all you do for Girl Scouts!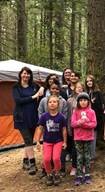 Volunteer: Carrie Lam
VDM/VSM: Addie Rocchio
I want to give a shout out to volunteer Carrie Lam of SU604 on JBLM. Carrie is a true champion of getting girls outdoors. She's offered skill building for leaders, gone camping with troops to show them they can, and took on the challenge of directing the SU's first-ever encamporee. The encamporee may have been cancelled, but not Carrie's passion for finding ways for girls to explore the beauty of the northwest and her commitment to helping leaders be trained and confident to explore it with them! Thank you. Carrie!
Volunteer: Melinda Wooding
VDM/VSM: Melissa Curtis
Thank you, Melinda! In addition to supporting your daughter's troop, you've done so much for the troops of Service Unit 540 – South Seattle. You organized the cookie rally and skating party and you stepped up to be service unit treasurer. I appreciate all that you do for your community, thank you for making Girl Scouting strong in South Seattle.
Volunteer: Carrie Williams
VDM/VSM: Melissa Curtis
Carrie, thank you for being a creative beacon for the south Seattle community. You put on inspired encamporees year and after year, and still have the energy to organize a leader retreat and paint and sip party for your sister Girl Scout leaders. Thank you for nerding out about Girl Scout culture and sharing your enthusiasm and ideas with the other leaders in the community. You are ah-mazing!
Volunteer: Holly Bork
VDM/VSM: Sarah Volpone/Cari McLaughlin
We would like to thank Holly for her dedication to Girl Scouts! She is the service unit manager for Service Unit 023 and co-leads a large multi-level troop. She is passionate about making sure girls in the Kent area are connected to all the opportunities Girl Scouts has to offer. We appreciate you!