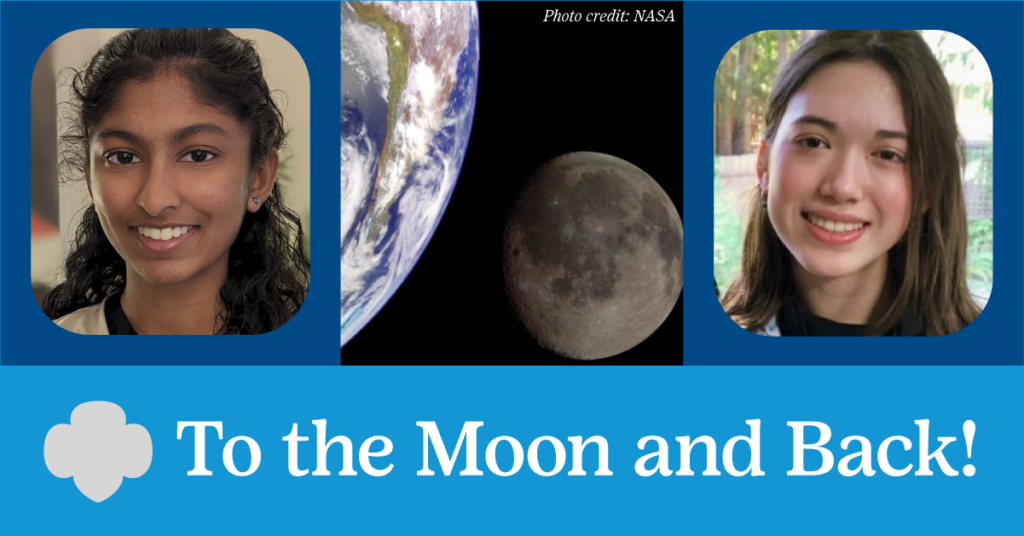 In early 2022, Girl Scouts of the USA (GSUSA) sponsored the "Girl Scouts to the Moon and Back" essay contest to give Girl Scouts a chance to win a Space Science badge that's actually been to space on NASA's Artemis I—a major mission bringing NASA closer to the goal of sending the first woman and the first person of color to the moon. 
We are thrilled to share that Nikhita and Victoria, two local Girl Scouts from our council, have been announced as winners of this essay contest! NASA's Artemis I is scheduled to launch on Wednesday, November 16 at 1:04 AM. Girl Scout Space Science badges are onboard the Orion capsule, and when the capsule returns to Earth in 6-8 weeks, Nikhita and Victoria will be awarded one of the badges that have been to space! 
Check out Nikhita's and Victoria's essays, and join us in congratulating them on this exciting recognition! 
Essay Prompt: Imagine you are on a space mission and are put in charge of building a new community on another planet. What values would you work to instill in this community and why?
Nikhita's Essay: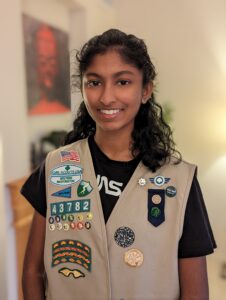 A community is a set of relationships among individuals who are tied by both location and shared beliefs. Integrity, compassion, and determination are the most important values I want to instill in a community on another planet. Integrity is vital because it fosters ethics, trust, and justice. This can lead to benefits like equal protection, an improved economy, and an honest community. A compassionate community would make the well-being of others a priority. This value is especially important in a community on another planet as it would need to be self-sufficient, meaning that people depend heavily on each other. I also believe determination is crucial. When the environment is hostile, having persistence and optimism can mean the difference between life and death. Countless values help create the foundation for this community, but I believe these three are essential for a harmonious and successful society. 
Victoria's Essay: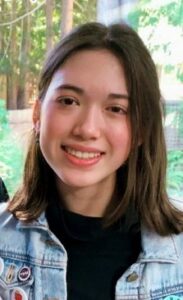 If I was building a new community, there would be many values that I'd want instilled. Most importantly, I would choose integrity, creativity, and forgiveness because of how these values affect interactions, relationships, individuality, and overall living experience.  
Integrity ensures honesty and avoiding misunderstandings. Integrity will help the community members be productive since they can trust peers. 
Creativity helps people engage in many ways, aiding in the process of innovation and invention. Creativity stimulates growth and problem-solving skills, allowing people to push boundaries with new and unique ideas. When one's self-expression is embraced and encouraged, everyone can feel safe or included.  
Forgiveness fosters calm interaction and closeness within a community, avoiding a hostile environment. Forgiveness allows conflicts to be resolved in a civil manner.  
Together, these values create an innovative, kind, honest, and nurturing society that will work together to improve the lives of the community as a whole. 
Join Us in Congratulating all of the Essay Winners
Check out these special messages shared with all of the essay contest winners. You can also stay up-to-date on the Artemis I launch and journey of the Orion capsule by following NASA's Artemis I Blog.
Not yet a Girl Scout but want to get in all on the fun? Join today for access to a whole host of STEAM programming, lifelong friendships, and more!