When people think about getting a pet, oftentimes they visit animal shelters to find pets that need homes. Have you ever visited a shelter, or do you have a pet at home from the shelter? For a lot of people, their pets are part of their family and shelter pets are no exception! With their love of animals in mind, two local Girl Scouts decided they wanted to work with an animal shelter for their Silver Award project. The girls made a video to show what it's like to care for all the cute critters awaiting a good home at the Everett Animal Shelter.
Finding the Right Shelter
Spending time helping out at an animal shelter is a great way to volunteer (especially for animal-lovers), but it can be hard to figure out what exactly you'd do as a volunteer. You might think it's just cleaning cages, but most people don't realize that there are more ways to help shelter animals. Kristen and Claire from Troop 40825 in Snohomish County love animals so much that they wanted to show others what it's like to volunteer at an animal shelter, and to help people understand what it really takes to keep animals safe, healthy and ready for adoption.
When the girls started researching shelters, they quickly learned that there are lots of restrictions on people under 18 working closely with animals. Since getting hands-on experience with the animals was important to the girls in their volunteer experience, they kept searching for a place they could work directly with shelter animals. Luckily, the Everett Animal Shelter lets young volunteers interact with the animals!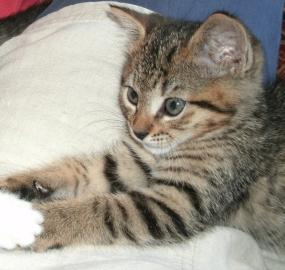 In case you're not familiar with it, the Girl Scout Silver Award project is an opportunity for Cadette Girl Scouts (girls in grades 6-8) to find areas in their community where they can make an impact, and to then organize a project where they make a difference in their community. Projects can range from beautifying an old building, to starting an anti-bullying campaign, to planting non-invasive native plants. The opportunities are endless! After completing their Silver Award, girls are honored with a certificate and pin for their accomplishments and can then expand on their project or start a new one to earn their Gold Award, the highest honor in Girl Scouts.
Pets Provide Inspiration
Kristen and Claire's project kicked off when they started volunteering at the animal shelter. During their orientation they realized that the training for volunteers wasn't very engaging. Though the PowerPoint presentations were filled with great information, they weren't very exciting. The girls decided to try and improve this by creating a video to make the orientation more fun, and to provide potential volunteers with a clear picture of what volunteering at the shelter is really like.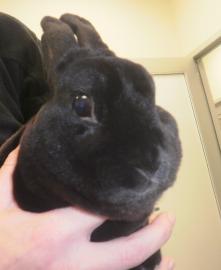 After volunteering for a while, the girls used their own experiences to help create a video full of detailed information about what volunteers need to know and what to expect. Kristen and Claire used the free video editing software Microsoft Movie Maker to create their video. With this tool they could organize the footage, edit and add voiceovers and music to their video- it all turned out to be quite a challenge, but they were up to the task!
As they were creating their video and spending more time volunteering, the girls wanted to make sure that people knew there are many ways to help local animal shelters beyond volunteering time. With their video, Kristen and Claire also helped raise awareness of the types of animals available at the shelter and encouraged people to volunteer time, foster a pet, or adopt a pet to help minimize animal overpopulation.
One of the big considerations in creating this project was making sure it would be sustainable. By creating a video, the girls are providing a tool that the Everett Animal Shelter can use for years to come, creating a gift for the shelter that's both timeless and informative.
Reflecting on What They Learned
By working towards their Silver Awards, Girl Scouts also become leaders in their communities, develop skills and learn more about themselves. "I have seen many Silver Award projects where girls describe developing time management skills, having learned how to work with a group of people and how to give others direction," said Shannon Lippert, Troop Program Manager.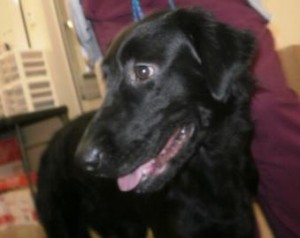 Through their efforts to find new ways to present important information to volunteers, both Kristen and Claire said they feel that they've become more adaptable and flexible to how other people choose to work. Because of their time at the shelter, they both feel more responsible and comfortable asking for help when they need it. And after hours and hours spent working with Movie Maker, they're definitely more comfortable with their video production skills!
After spending 80 hours volunteering at the shelter and working on their project, Claire and Kristen feel like they've made a difference. "The most fun part was when our efforts helped a dog or cat find a new home. It was rewarding to see both the person and animal so happy," they said.
To learn what volunteers do at the Everett Animal Shelter, watch Kristen and Claire's full-length video, "A Day in the Life of a Volunteer" below or click on the title to watch on YouTube: