As winter creeps towards us, suddenly all the nature around us seems a little more grey, brown and muted. Luckily, in our Seattle office we're currently hosting an art exhibit from Snohomish Troop 48450 entitled "Why I Love Nature". We thought we'd share their art with you, so you don't have to come all the way to our office to see it!
Troop 48450 is a mixed age group (kindergarten through 6th grade) that meets at the EHA Grandview Community Center in Everett. After coming back from an encamporee at Camp Lyle McLeod, girls were asked to create a shared theme for a troop art project. The girls decided that since they all loved nature and the outdoors, that would be the perfect theme to paint about and to talk to people about their paintings.
After choosing a theme, the girls brainstormed as a group about what they thought the best parts are about nature, and each girl created her own painting based on her favorite part of nature. While everybody worked on their designs and stared painting, they kept the discussion going about how nature inspired them. It was a really collaborative creative process and all the girls helped each other out, like when someone would mix together a beautiful new color, they'd make sure to share with the other girls.
All of the troop members offered great advice and encouragement, and made sure to praise the other girls' paintings. Once their creations were complete and drying, the girls interviewed each other about why they chose the subject they did for their painting, and what they wanted to try and get across in their painting. Below we're sharing a photo of each painting, along with the artist's name and an answer from their interview. We hope you enjoy these as much as we have!
Artist: Kiara
Why did you create this?: "I wanted to show that I am excited for exploring nature this summer."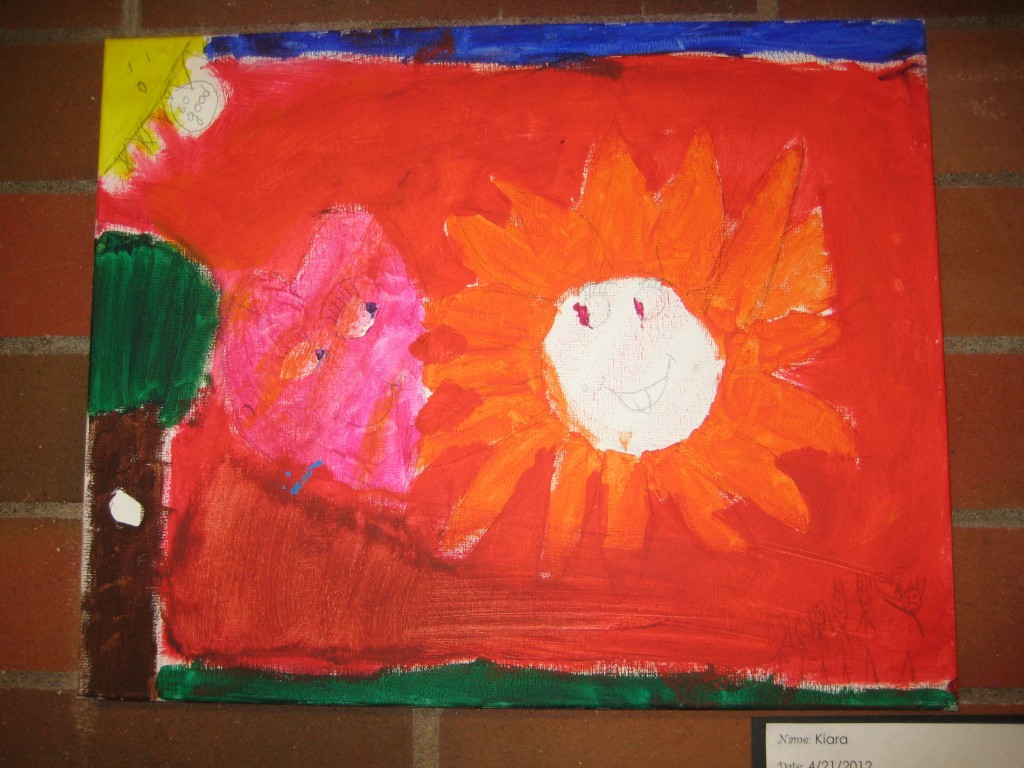 Artist: Sophie
Why did you create this?: "I love nature because I love animals. I wanted to show that."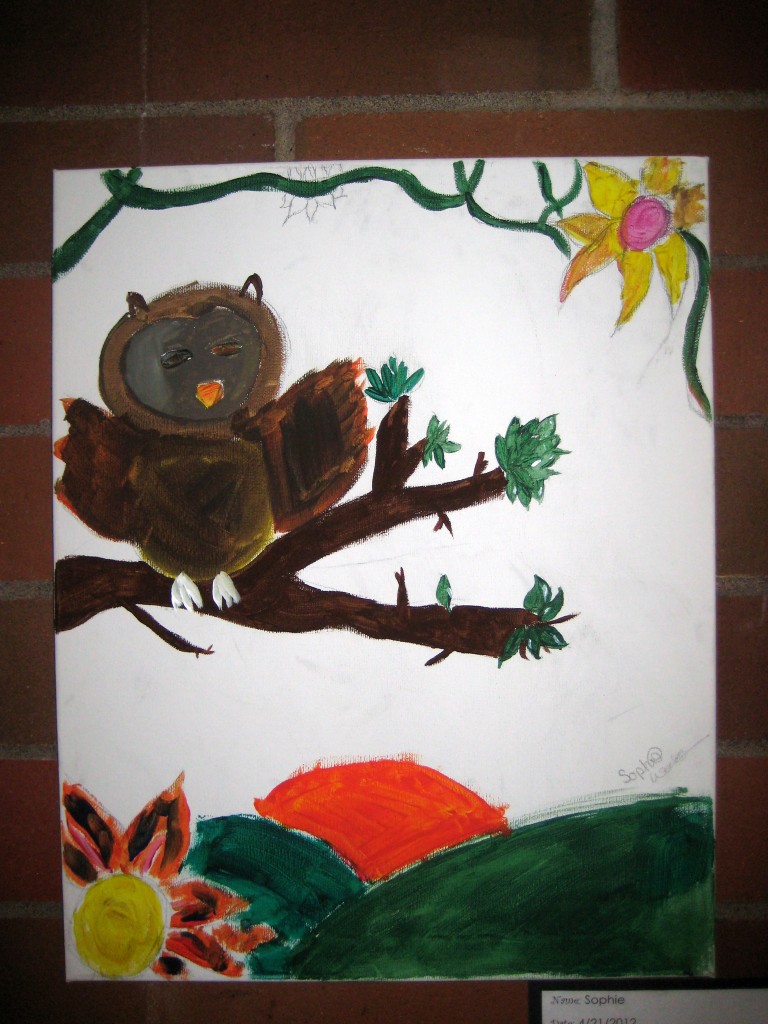 Artist: Simone
Why did you create this?: "I love to paint beautiful things and I think trees and water are a beautiful part of nature."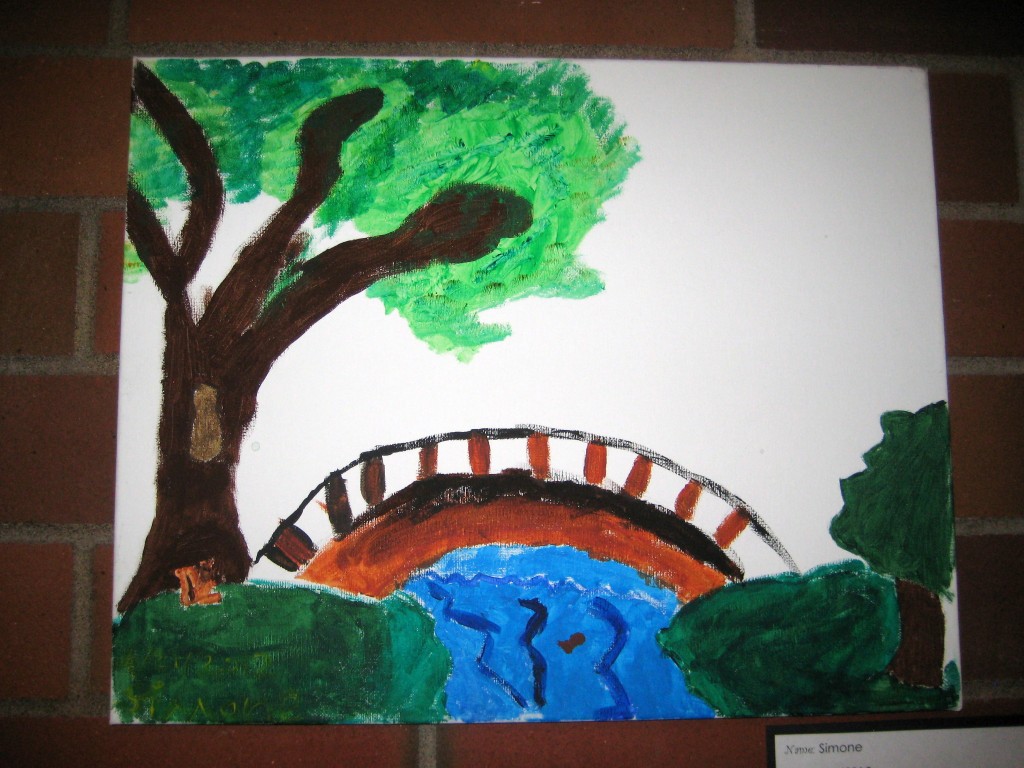 Artist: Angie
Why did you create this?: "I love being outside in nature to play. I could play soccer or tag in that field!"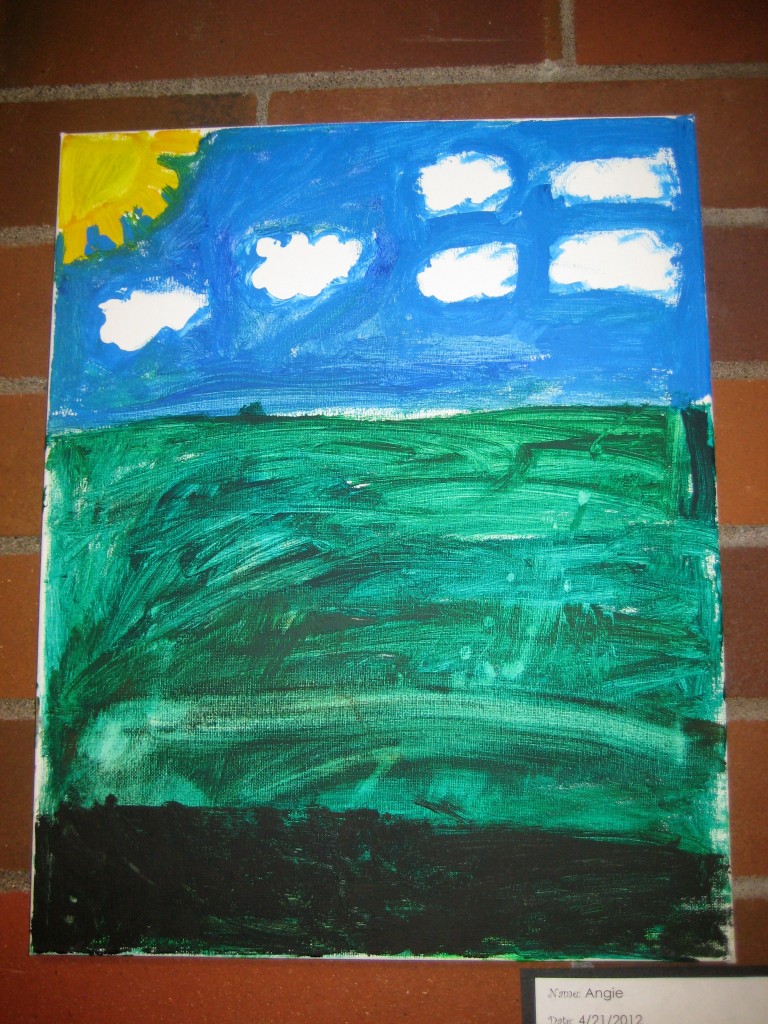 Artist: Sunshine
Why did you create this?: "I love nature most in the winter. I love Christmas Trees. They are the best tree."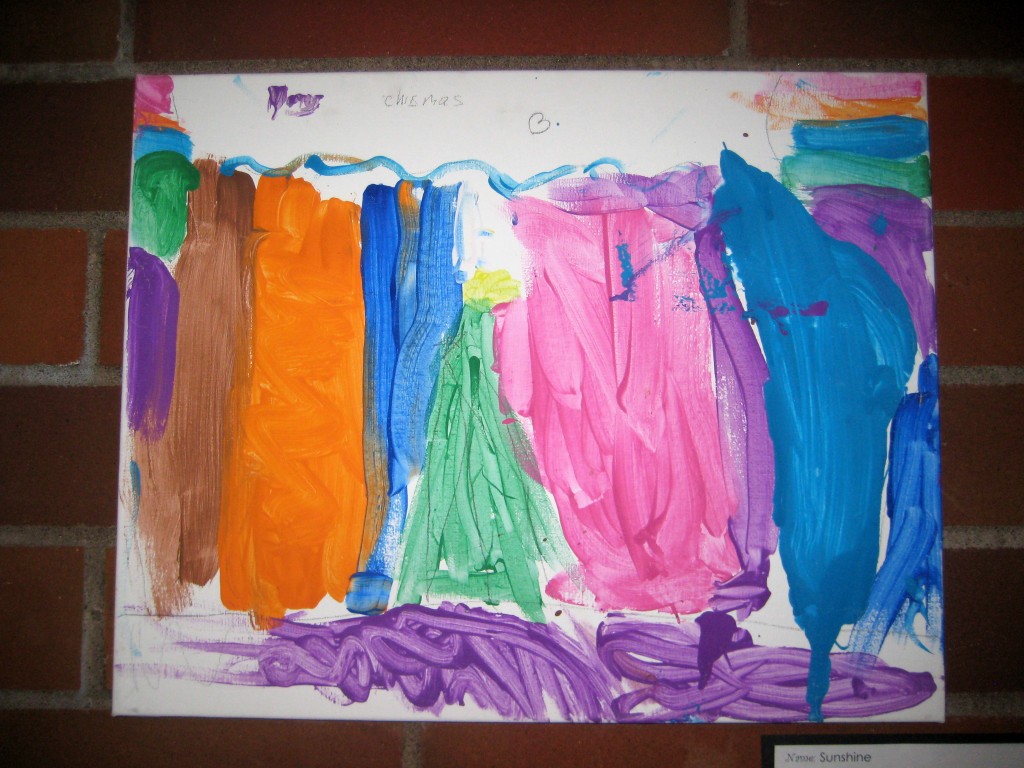 Artist: Siera
Why did you create this?: "I love flowers. I think they are really pretty, especially when it is a bright sunny day."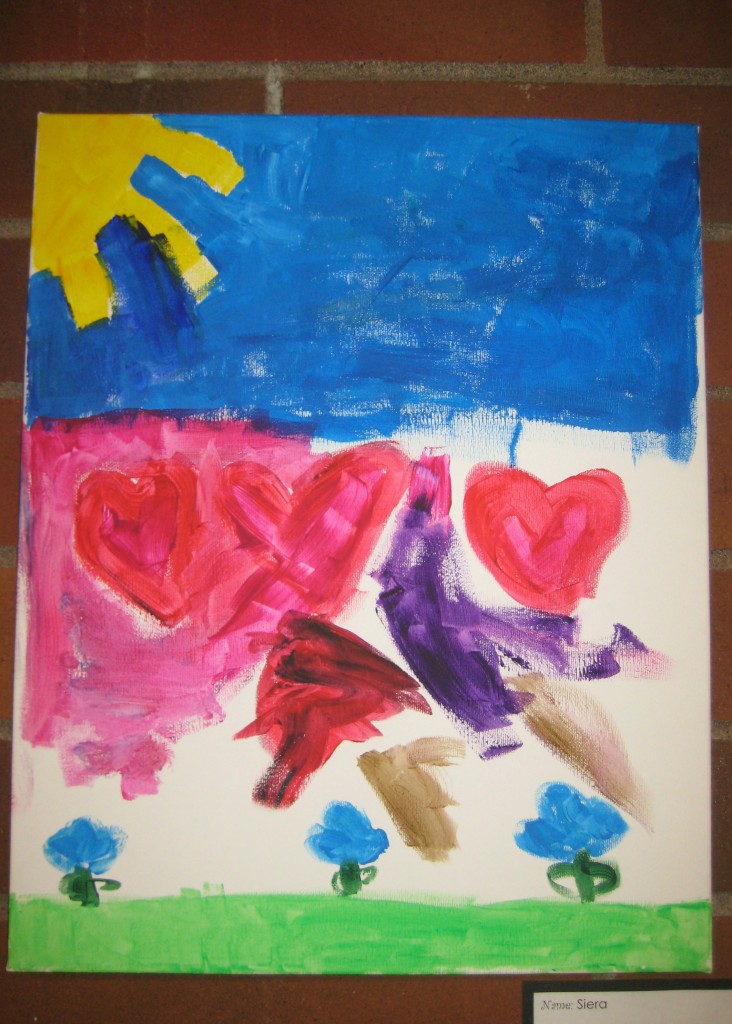 Artist: Alexus
Why did you create this?: "Flowers are cool and easy to paint."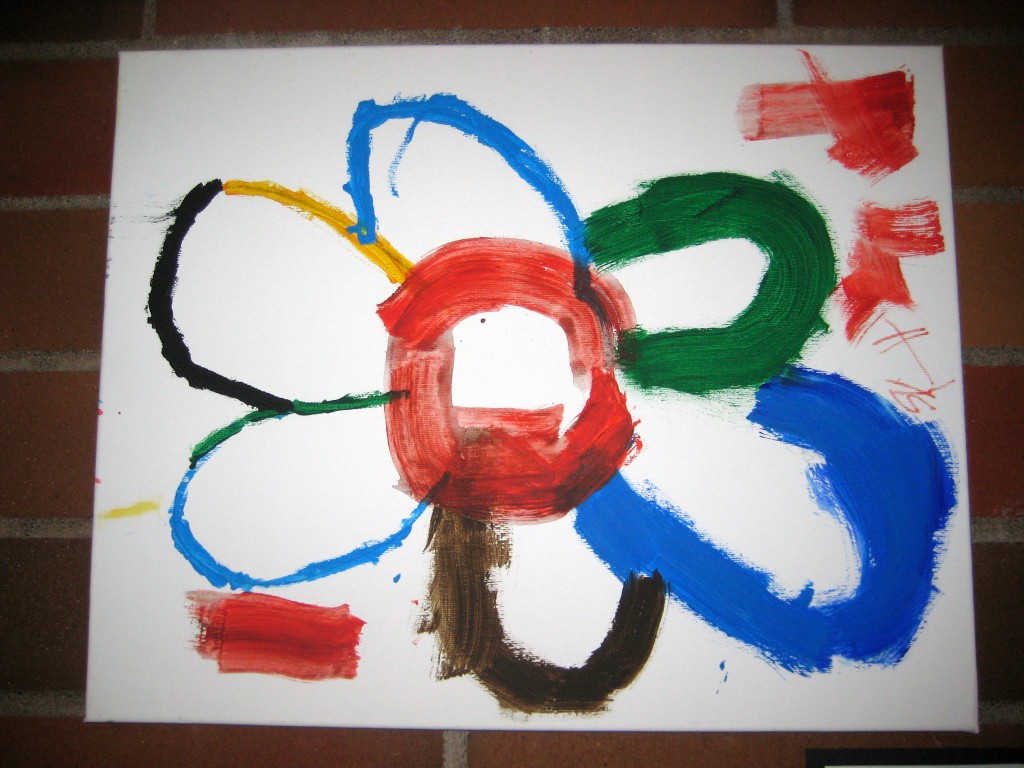 Aren't they great? Which is your favorite? Thanks to all the girls for letting us showcase their beautiful works. Keep tuned in – we'll feature more girl art every few months!