Though countless girls and women regularly express just how profoundly they were impacted by the Girl Scout program, the friends they made, the leaders they had, the camps they attended and the sense of belonging they experienced, Gillian Muessig's Girl Scout story hits you square in the jaw. Perhaps it is just her passion for paying it forward that carries so much weight. Or maybe it's her personal journey – a young girl, fighting to find herself and, in the midst of that struggle, feels acceptance – that feels so powerful.
Or maybe it's her profound sense of urgency for girls to find strong female role models and opportunity for growth, self-awareness and leadership that strikes a chord in all of us who want the same thing.
Gillian Muessig wants girls to get more. What they're currently getting from the media, in school and from adults is not enough. She wants them to get more opportunity, more support and more mentorship, and knows exactly where they can find it.
This is what she said, in a note: "My Girl Scout troop leader saw potential in the scrawny, buck-toothed, coke-bottled glasses bedecked, far-too-loud and joyful little girl. She gave me structure into which I could put my incurable optimism, and gave me strength to withstand the rigors of entrepreneurship, as well as help others build their companies."
Did that troop leader know Gillian would become a successful female business owner, co-founding the incredibly popular SEOmoz (now Moz) in 2004, which serves a community of 400,000 search marketers around the world? Or that she would become known as SEOmom throughout the industry, giving generously of her time and talents by lecturing, inspiring and innovating? Did she know Gillian would travel the world (having visited almost every continent), serving on the boards for tech, bio-tech and other start-ups in four continents, inspiring those who may need a bit of coaching while traversing the path to greatness?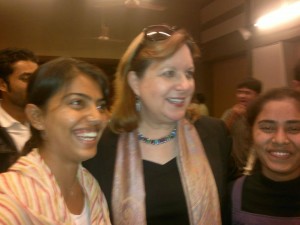 Of course she didn't know that. But it didn't matter. You don't volunteer in Girl Scouts because you know exactly what the future holds. You volunteer because you believe in the power of a girl to design her own future and achieve her goals by building the courage, confidence and character she needs to make the world a better place.
Gillian believes there is a great sense of urgency for volunteers and strong female role models to help girls grow into strong leaders. She is serious when she says girls need our help, and they need it now.
The Girl Scout Arc – Then, Now and the Future
Gillian's best friend Nina was in her Girl Scout troop, and Nina's mother was her troop leader. They both started in third grade, in Manhattan, and have known each other longer than anyone else on the planet, except parents and siblings. "Most marriages don't even last as long as our friendship," says Gillian. They even went to Girl Scout camp together in Brewster, New York.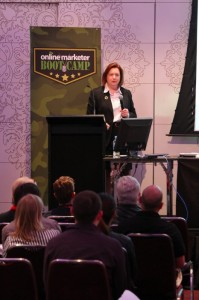 "It was a different time," recalls Gillian. "There were strong expectations about what girls could and couldn't do. Girl Scouts was a place where, if you had broader goals, it was looked at and not laughed at.
"Nina's mother saw in me the ability to be more than what one would have expected in the slums of New York. We were encouraged instead of discouraged."
Gillian believes Girl Scouts can provide a huge benefit to young women by helping them find their strengths in academia, the arts, business and sports. She says it can help them establish their limits and boundaries, and give them good reasons for keeping those limits.
"It can provide them with business mentors who show them a clear path to success beyond entry level and middle management as well as paths that lead to 'non-traditional' jobs," she says. "And it can provide girls with peer mentorship – opportunities to mentor and be mentored by those in the group, developing a long-lasting expectation of peer support among women.
"There is a serious dearth of support systems in place for girls and young women. We need to stand behind these young girls and give them encouragement. We need to support girls to young women to adulthood. Empowerment starts at home, and it starts early. Girl Scouts can do that."
Early Inspiration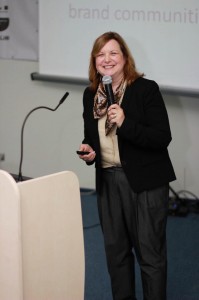 You might say it was a mixture of things that spurred Gillian on to a life full of great adventures, wonderful connections with others and an impressive confidence in her abilities and value. It was certainly the influence of her father, who passed when she was a girl, and his simple, but powerful words of advice: Achieve, achieve, achieve.
And it was her mother, who raised five children on her own while working whatever jobs she could in the early years and later edited academic papers and books for respected authors at Yale University's Political Science department, who showed her all a woman could accomplish.
"A little girl in the slums of New York, raised by a widow who was awfully strong, it never occurred to me that it couldn't be done," Gillian recalls. "I was always encouraged to follow my dreams. What I accomplished, I accomplished because it did not occur to me that I couldn't do it. It was my obligation."
And, finally, it was her introduction to Girl Scouts that served as her team and her cheering squad.
What a powerful story! Thanks for being such an Awesome Woman, Gillian!