One hundred and two years ago today—on March 12, 1912—the very first Girl Scout Troop was founded by Juliette Gordon Low.
A few months before, she had called a friend and said, "I've got something for the girls of Savannah, and all of America, and all the world, and we're going to start it tonight!" And she wasn't kidding. Today, over 3.2 million girls participate in Girl Scouts across the country.
To celebrate our 102 birthday, we've rounded up five big reasons the world needs more Girl Scouts:
1. Girl Scouts know that EVERY girl can make a difference.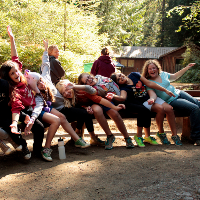 Girl Scouts of Western Washington is an inclusive organization that is designed to empower every girl—regardless of her race, ethnicity, religion, socioeconomic status, sexual orientation or geographic location—to make the world a better place.
Our organization's history of being a voice "for all the girls" goes back to the very beginning. Juliette Gordon Lowe was deaf and as early as 1917 there were Girl Scout troops for physically disabled girls. Those values of diversity, inclusion, and collaboration hold true today. As Jenny, from Troop 1775 puts it: "One of the major skills you learn in Girl Scouts is to not judge a book by its cover."
2. Girl Scout Cookies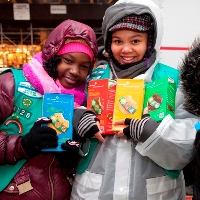 Need we say more? Well, we probably don't have to, but we're going to anyways! That's because every time a Girl Scout sells a box of cookies, she brings a lot more to her community than just a delicious treat.
Whether donating to overseas military troops through Operation Cookie Drop, partnering with local businesses like Molly Moon's, or pitching in to buy a pony for Camp River Ranch, girls who participate in the Girl Scout Cookie Program give back to their community. (Plus, they learn the #FiveSkills of goal setting, decision making, money management, people skills and business ethics.)
One of our favorite stories from this year's cookie sale is from Troop 43688, who got together to raise money for their fellow Girl Scout, McKenzie Harris. She needs a wheelchair and lots of support after being in a head-on collision on New Year's Day (read more about this story).
3. Girl Scouts Rock Science and Tech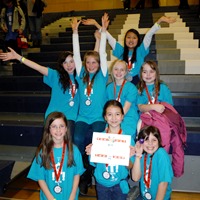 Girls Scouts know that science, technology, engineering and math aren't just for boys. Girl Scouts get hands-on experience with science and tech via opportunities like the FIRST LEGO® League Competition. This year, over eighty local girls built robots and two of our teams made it to the State Championships!
Many Girl Scouts also create projects that help even more young people discover how cool science and tech can be. For example, Maggie from Troop 43266 put together a three-week engineering program for middle school students as part of her Gold Award project. "I saw the disconnect between what I was learning in the classroom in my math and science classes and where I was supposed to go when I grew up," says Maggie. "I didn't really want anybody to feel that, so through the Girl Scouts, I made the bridge for other people to follow."
4. Girl Scouts Will (and Do!) Run the World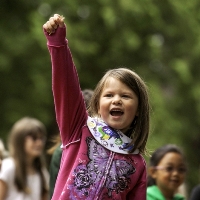 Girl Scouts learn how to lead from Day One and this has a big impact later on down the road.
Over 80% of female business owners and 2/3 U.S. Congresswomen are former Girl scouts, and our alumnae include women like Senator Patty Murray, Condoleezza Rice, Hillary Rodham Clinton, Nancy Reagan, Madeleine Albright, Sandra Day O'Connor, and Lolo Jones.
Former Girl Scouts also blaze new trails, serving as the first female Space Shuttle Commander, Secretary of State, Supreme Court Justice, and Secretary of Homeland Security. Just imagine what current Girl Scouts will become!
Bonus Fact: Almost every female astronaut who has flown in space was a Girl Scout. How cool is that?
5. Girl Scouts Give Back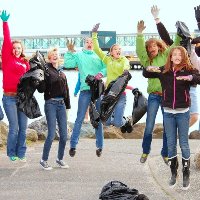 "I care about saving the planet, ending world hunger and empowering girls, because if these problems aren't confronted and changed now, they will only get worse later," explains Shaheerah. "Girl Scouts has helped me step outside the box and become a better leader."
Shaheerah isn't alone. Every year, Girl Scouts across the country put in over 75 million hours in community service. In fact, the Girl Scout Research Institute reported that 73% of Girl Scouts say improving the world around them is their favorite activity. Plus, research shows that grown-up Girl Scouts volunteer and vote more often than their peers.
Whether through caring for the earth, building communities, breaking down barriers, or leading the change they want to see—Girl Scouts take action to strengthen the communities in which they live.
Have another reason why the world needs more Girl Scouts? Share it on our Facebook page!