Girl Scout Katherine Ball talks about trash, her pioneering ocean research, and what it's like to go for the Gold Award.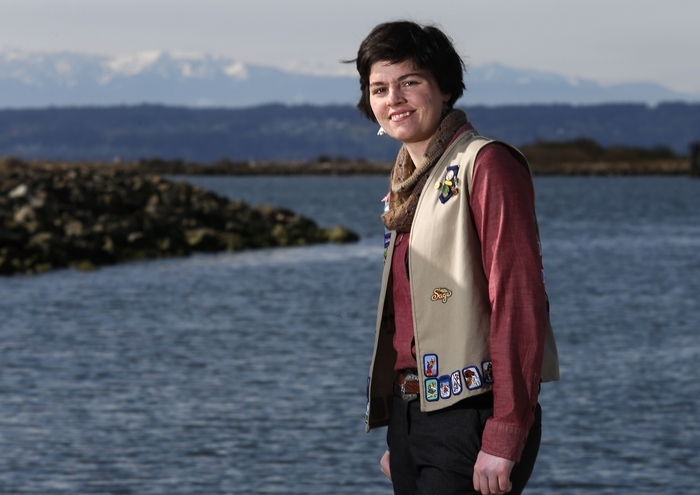 Did you know over six million tons of debris enters the world's oceans every year, weighing about the same as a million elephants? Whether you call it garbage, trash, or just plain litter, marine debris is a big problem.
And one local Girl Scout is spreading the word—both about the issues and what we can do to help.
Katherine Ball, a Girl Scout Ambassador from Everett, just completed her Gold Award project: Actions and Oceans – How Our Actions Today Effect the Oceans of Tomorrow. "The ultimate goal of the project was to educate people about the issue of marine debris," explains the high school senior. "It was to inspire people to change their actions and protect our oceans."
Actions and Oceans
For her Gold Award project, Katherine hosted an event that brought together local scientists and organizations—including the Washington Sea Grant, NOAA and Puget Soundkeeper Alliance!—to share their research about ocean issues. She also shared some of her own research into microplastics in the Possession Sound. (In fact, Katherine is the very first person to do this kind of research in this particular geographic area. How cool is that?)
On March 5, over 60 people showed up to the event—way more than Katherine expected: "It went really well. I was a little bit relieved and very proud." After spending 130 hours on her project, Katherine was ready for a well-deserved break.
"You know, sometimes people refer to these young ladies as Gold Award Winners," says Julia Ricciardi, our Highest Awards Program Manager. "That just doesn't quite make sense since they put in a lot of effort and hard work to accomplish their goals. They're Girl Scout Gold Award Earners!"
It All Started with Trash
Katherine's dedication to marine ecology started young, when she read a kids book by local oceanographer Curtis Ebbesmeyer, Tracking Trash: Flotsam, Jetsam, and the Science of Ocean Motion. "Reading that book introduced me to all the hidden problems of the ocean… I thought 'whoa, this is really cool!'" says Katherine.
By grade 8, Katherine knew she wanted to study the currents and the waves as an oceanographer. "Protecting our oceans is important because they are such a resource for having fun, for food, for things we haven't even discovered yet …"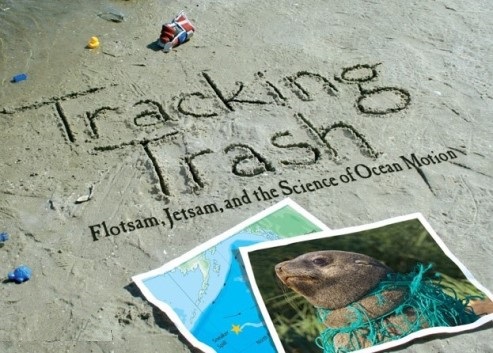 The Girl Scout Connection
Katherine's Girl Scout connection also goes way back—she joined in kindergarten and hasn't stopped since: "My mom was a Girl Scout for life, so I really grew up with it … I don't think I would be where I am today without Girl Scouts," says Katherine. "Girl Scouts has given me so many good leadership opportunities."
Girl Scouts was also a key part of her oceanography plans. "I quickly realized that the best solutions to the problems of marine debris come from people taking a stand and changing their action," explains Katherine. "I've slowly been spreading the word to friends, but the Gold Awards was a big change to really expand my audience."
Ways YOU Can Help Combat Marine Debris
"People seldom take action because they don't think they can have any impact on such a large scale problem," points out Katherine. But small actions do make a difference. Her advice? "Get involved in any way you can!"
1. Reduce, Re-Use, Recycle: "The biggest way to help is to reduce how much stuff you're using," says Katherine. And that doesn't have to mean drastic changes, it's about small actions. For example, instead of buying a plastic water bottle, pack a re-usable one.
2. Get Debris Off Beaches: "If you're at the beach, actually pick up the liter you see," suggests Katherine. "It makes a big difference." You can also join a beach cleanup (Puget Soundkeeper Alliance has a good list.)
3. Spread the Word: "So many people don't know about the issues of marine debris," says Katherine. And that means the first step toward action is just spreading the word.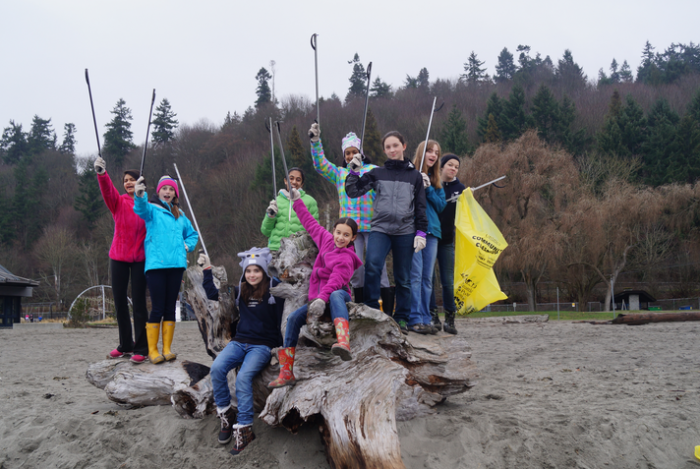 Congratulations on a job well done, Katherine!
This is a new series featuring some of our amazing Gold Award Girl Scouts. If you know a Girl Scout you'd like to nominate, please email web@girlscoutsww.org.