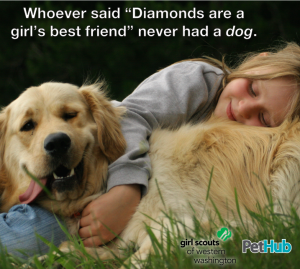 April is Pet Safety Month and we're teaming up with PetHub.com to get ID tags onto dogs and cats!
"Girl Scouts have always been incredibly focused on helping those in their communities," says our CEO Megan Ferland. "Girls actively support animal shelters and have often provided food and other supplies to various animal-focused charities. PetHub.com is a natural extension of our girls' efforts."
All this month, 15% each sale on PetHub.com will benefit Girl Scouts of Western Washington! We also worked with PetHub to create a limited edition Girl Scout Pup ID tag and $10 of each tag sold will go to support the many Girl Scout programs offered in western Washington. You can go here to order your own tag online, or visit one of our Girl Scout stores to pick one up.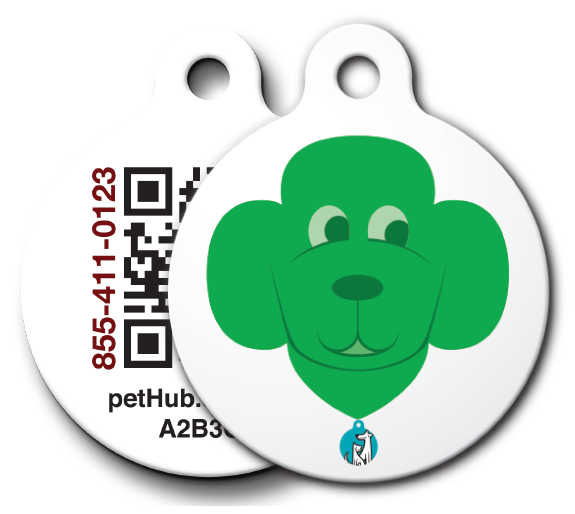 Members of our Girl Scout community can also get in on the fun by entering PetHub's Best Friends Keep Best Friends Safe Girl Scout sweepstakes! The grand prize is a basket filled with awesome pet products and it's worth over $300. Go here to check out all the amazing prizes.
"I'm so excited to come up with a fun way to help the Girl Scouts while furthering our goal of keeping animals safe," says Lorien Clemens, PetHub's Director of Marketing. "It's a win-win-win opportunity to benefit an incredible organization, empower young women to make a difference in their community, and get lost animals home fast."