Thanks to the work of three Girl Scouts, July 21 will forever be Anti-Bullying Day in Mukilteo.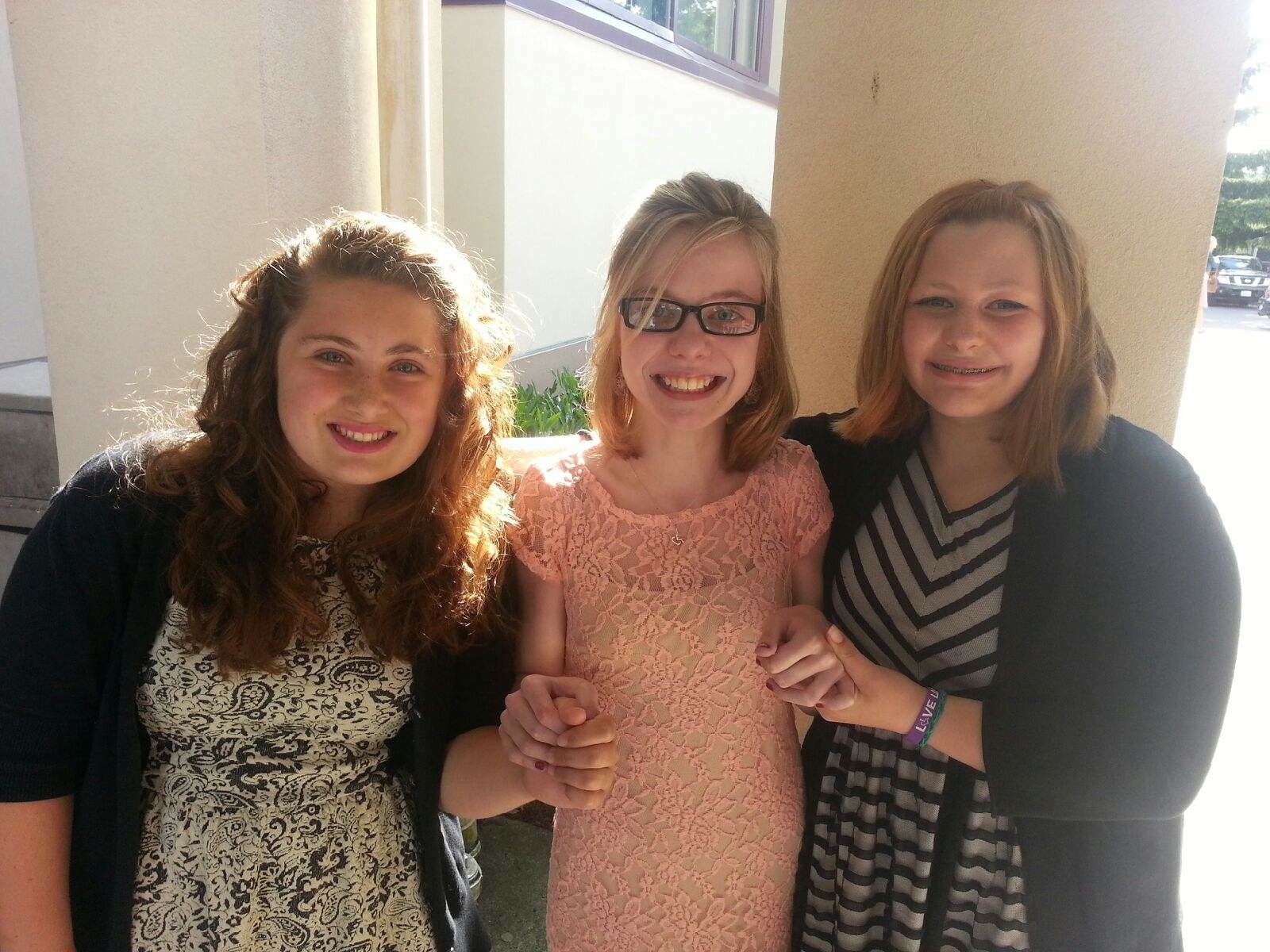 When you consider that these girls, Milly Marriott-Green, Annemarie Murphy and Kaelyn Drummond, only expected their project to be delivered to a group of fifth grade students at Serene Lake Elementary School, that's kind of a big deal.
They were only trying to help a small corner of their world, and, now, their work has created a ripple effect of goodness that will hopefully keep growing—and impacting more people—for years to come.
Talk about the Girl Scout mission in action!
How it All Began
"We were Cadettes when we decided we wanted to do a project on bullying for our Silver Award," remembers Milly.
That the project was focused on bullying was really important to all three girls, since each of them has experienced bullying in their own lives.
"The three said they've all been victims of bullying because they are 'different' than their peers," reported Sara Bruestle in the Mukilteo Beacon. "Kaelyn has moderate cerebral palsy and Anne and Milly both have Turner Syndrome."
In Kaelyns words: "It seems like if people have a challenge, they're easier targets, so I wanted to show kids that you can do whatever you want, no matter the challenge. There is no 'normal.' We're all different."
"I know [bullying] is a problem in many areas," she adds. "We wanted to do something that would have a big impact on other people!"
What Did The Project Look Like?
The girls first chose a school where they wanted to deliver their presentation. They talked to the principal to see if their idea would be valuable to the students. Then, the girls had to interview teachers at their chosen school (Serene Lake), as well as from their own school (Olympic View Middle School), in order to determine if the project could be sustainable.
Once approval was given, the girls developed the curriculum they would deliver to the elementary school students.
"We gave examples of what bullying looks like," says Kaelyn, "which could be hitting, kicking or doing things that make others scared to come to school. We talked about what it means to be a bystander—someone who watches a person being bullied—or an upstander—someone who speaks up when they see or hear a person being bullied. We wanted to make sure the kids really understood that it's not good to bully, and if they help students who are bullied, that really small thing could have a really big impact."
"I was kind of nervous before we did it, but when I was with everyone, it was easier to talk about it and make it easy for kids to understand what bullying really is," says Milly. "It felt great to know that we could make a difference just by talking to a group of kids. It wasn't that hard because we were in it together."
"At the end of the presentation, we asked the students if they learned anything, and almost all of them raised their hands," says Annemarie. "There were more than 80 students there!"
The girls' biggest wish would be to end bullying entirely, but they realize it's a big challenge, so they wanted to do their part to help kids have a good understanding of what bullying is, and help them figure out what to do when bullying is an issue.
The girls' project is sustainable, which means that every year, students at Olympic View Middle School will give the same presentation to elementary school students.
Applause! Applause!
In an unexpected twist, a story about the girls in the Mukilteo Beacon was seen by Jennifer Gregerson, the mayor of Mukilteo.
She invited the girls to attend a city council meeting, where they would be recognized for their work. What they didn't know, was that Mayor Gregerson would also issue a proclamation declaring July 21, 2014, as Kaelyn, Annemarie and Milly Anti-Bullying Day in recognition of their anti-bullying campaign!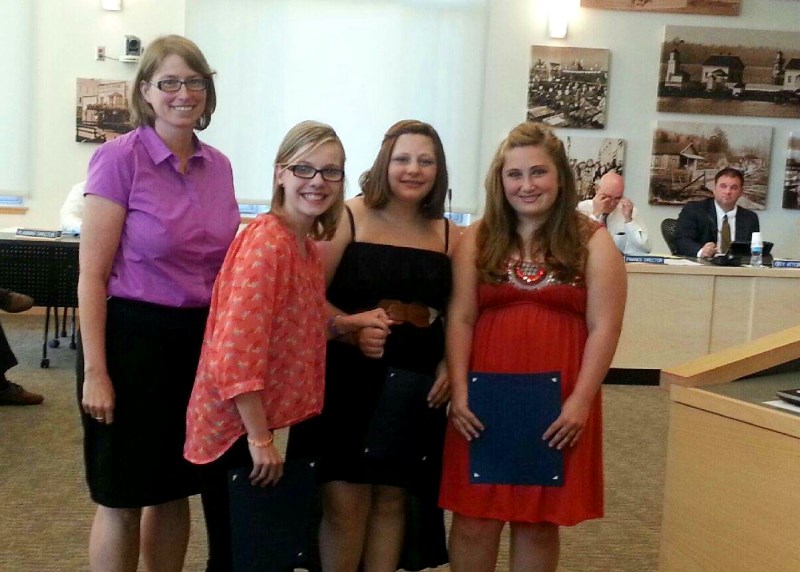 "I never thought in my wildest dreams I would have a day named after something I did," says Annemarie. "It made me feel like I accomplished something."
"I am very proud of the girls," said Troop Leader Frances Murphy. "They worked tremendously hard for close to three years. I think that it will be valuable as a sustainable project for years to come. These are remarkable girls."
For these three girls, knowing they could create something lasting for other students is the biggest reward.
"We didn't really know what to expect at the end of our journey," recalls Kaelyn. "I learned a lot about teamwork, and I don't think I could've done this without Annemarie and Milly. It was a big, big project, but I'm definitely glad we did it. We passed it on, and will make sure it keeps going for a long time. It feels really good to know that something we did, even though it was small, made a big impact on a lot of people."