This year, we honored 22 amazing Girl Scouts from western Washington at our Gold Award Gala—along with six of our sister Girl Scouts from eastern and southwest Washington and Idaho. Together, these young women dedicated thousands of hours to create change in their communities.
During the gala, Patty Murray—Washington state's senior U.S. Senator—shared a message with our Highest Award earners. As Washington's first female Senator and a Girl Scout alumnae, Senator Murray explained how Girl Scouts exposed her to ideas and possibilities she could never have imagined.
https://www.youtube.com/watch?t=35&v=MnSJ9fHTvJw
Please join Senator Patty Murray and all the Girl Scouts of Western Washington staff in congratulating these incredible young women! Read their stories below: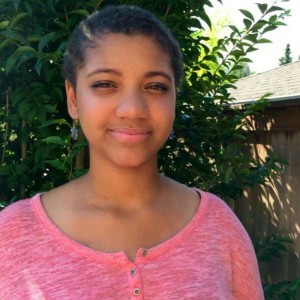 Ahmie Njie
Troop 41161, Shoreline, WA
Honorary Gold Award Recipient
On June 14, Ahmie Njie lost her hard-fought battle with cancer. She was a true Girl Scout sister and a member of Troop 41161 for five years. One of her biggest goals was to earn her Gold Award, and while her medical challenge prevented her from carrying out a project, her courage mirrors what it means to be a Gold Award recipient. Her troop mates describe her as a quiet leader, an amazing spirit, and someone who always showed compassion. To celebrate Ahmie's display of courage, confidence and character, Girl Scouts of Western Washington recognized her as an honorary Gold Award recipient this past year. She touched the lives of many and we're holding true to her request for no sadness—only celebrations of her life.