Sweetness often hides in unexpected places. Sometimes it's tucked away in an ice cream cone, and other times it comes wrapped in a ticket to Glamp, a fundraiser for grown women who get to experience camp while providing girls who might not otherwise be able to afford camp with life-changing camp scholarships.
When you give a girl an opportunity to go to camp, you give her things you can't always see. Inside, a new sense of adventure is brewing. She might be on her way to becoming more daring and confident by trying things she hasn't before (like climbing a rock wall, jumping into a lake or riding a horse!). And she might be learning important leadership skills or deepening her capacity to connect with others and build friendships. OR, she might be doing all of the above, and building memories she'll take with her the rest of her life!
"Camp was an amazing experience for me as a kid, and I would not have been able to go if it weren't for the money I raised selling cookies," says Molly Moon Neitzel, Seattle's top ice cream entrepreneur, and proud Girl Scout camper for 11 years.
"I want to give as many girls as possible the same opportunities to feel self-reliant, build a fire, cook outside, make new friends and discover who they are in the amazing environment that camp provides."
Every year, Molly buys 7,000 boxes of Girl Scout Cookies from local girls to use in her popular Scout Mint ice cream, but this year she decided to try something different by hosting an essay contest to send six local Girl Scouts to camp who have never been before, and agreed to buy all of the Thin Mints needed for her Scout Mint flavor from the winners. That's 1,166 boxes of cookies from each girl! Girls got to choose their camp experience from our three sleep-over options: Girl Scouts Camp St. Albans, Robbinswold and River Ranch.
We're excited to introduce you to the six girls who won Molly's essay contest!
Eloise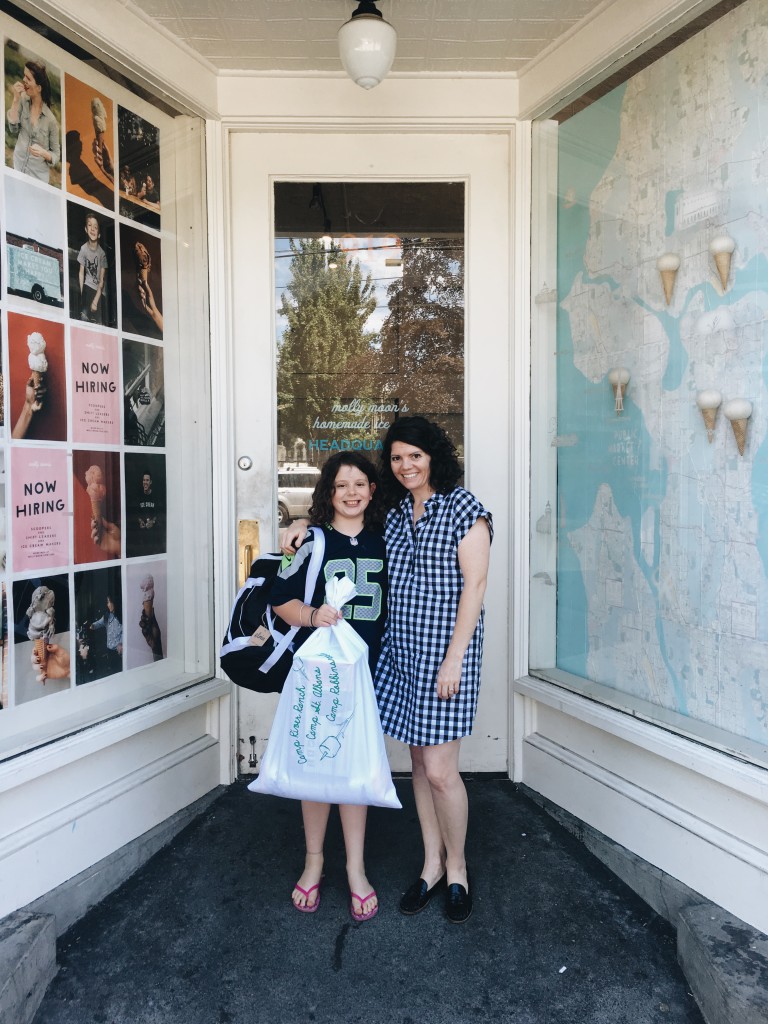 In her video essay, Eloise stresses just how much she likes to tell jokes, and how she wants to do more hiking. This photo of her in the forest makes us think she accomplished that second goal!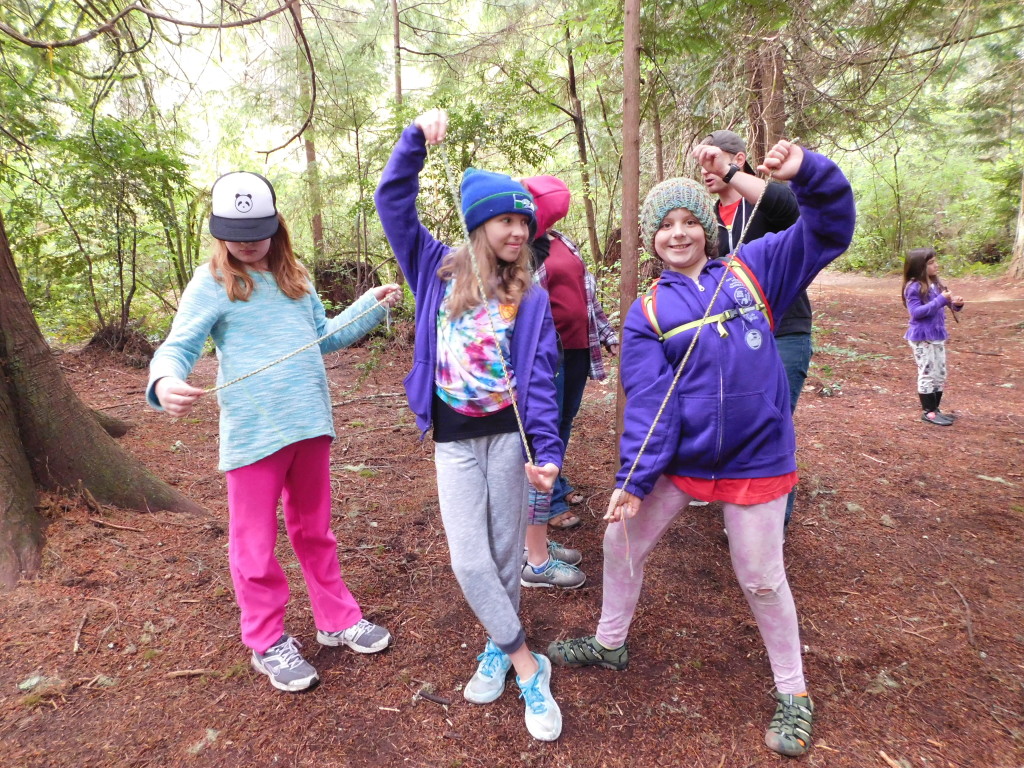 Here she is at Girl Scout Camp St. Albans with her friend Anya (in the blue hat), who also got a scholarship to camp!
Anya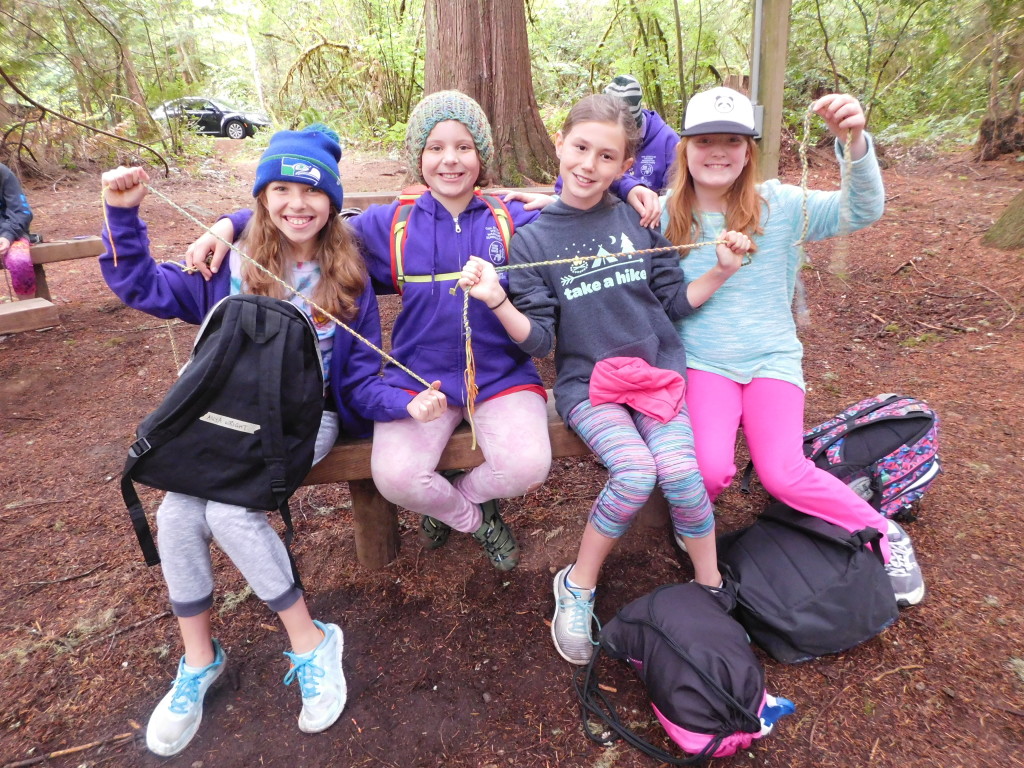 Anya told Molly in her essay that she wanted to go to camp for three reasons:
1) Friendship. Meeting new friends in a friendly environment is always a great start to your day.
2) Fun. Everyone should always be having a great time a Girl Scout Camp!
3) Getting to know the inner you. A lot of girls out there are either self-conscious or shy or locked up inside. Girl Scout Camp brings out the fun, friendly and curious side of most girls when they go to camp!
Petunia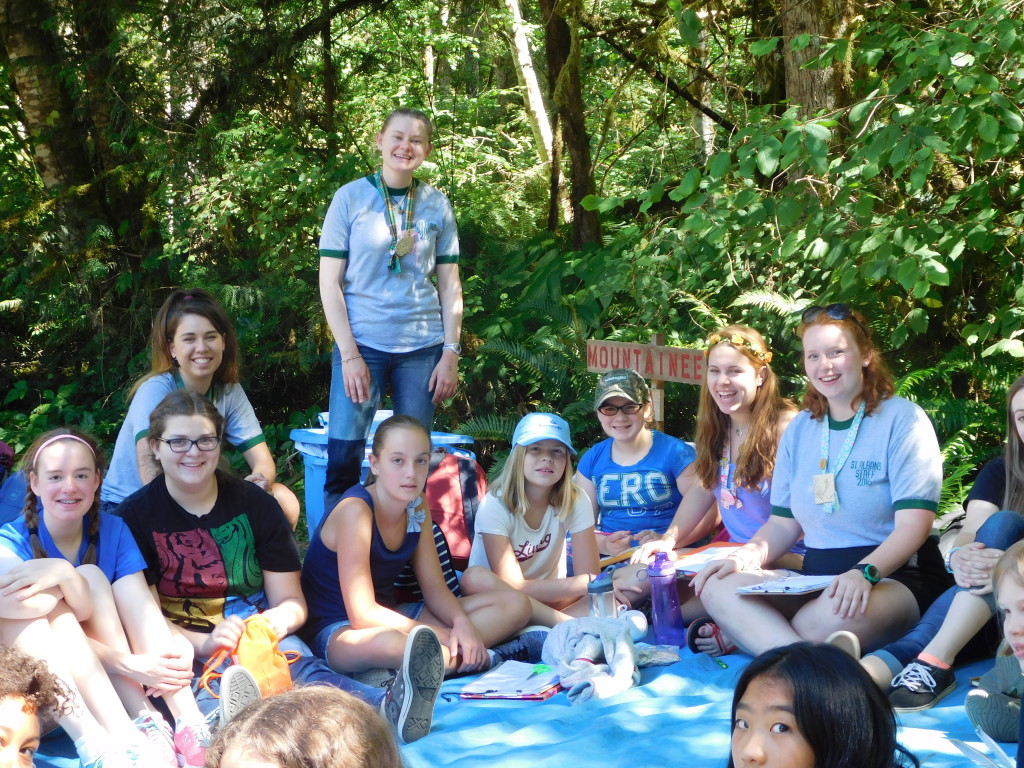 In her essay, Petunia says: "Last year with my troop, I got to go to St. Albans for a few days. Through the friendships and kindness of other girls, I really enjoyed myself and found out a lot about me. I am hoping that by attending camp, I can make more lasting friendships and grow stronger as an individual.
"I would like to build a campfire, kayak, hike, do archery and swim across the lake. I have always dreamed of going to horse camp as I love horses and want to learn how to care for and ride them."
Althea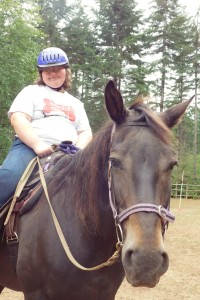 Althea learned a lot at Girl Scout Camp St. Albans, and she even got to ride a horse! She also got to meet Molly Moon! She says she loves being a Girl Scout because her grandma is her troop leader! "She is nice, and loves me and my Girl Scout sisters very much. We have fun all the time!" Althea says.
Elise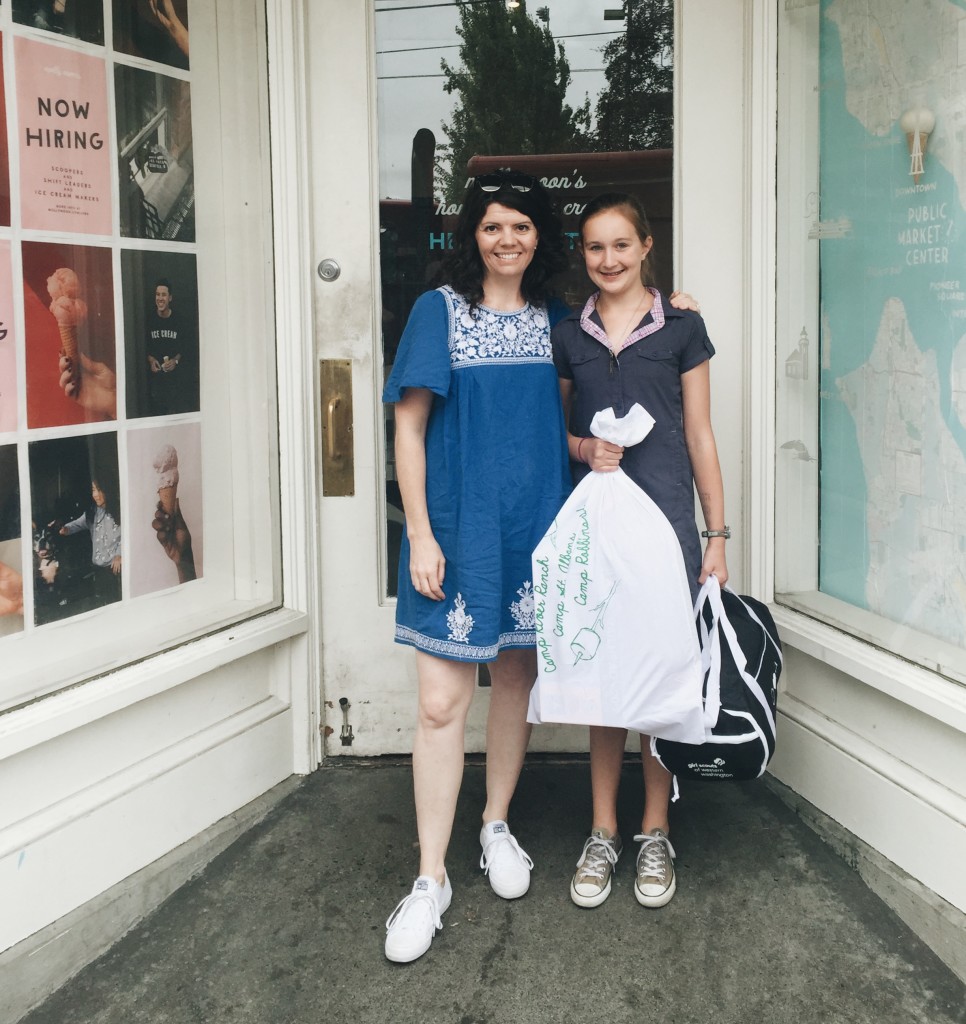 Elise says she was made for Girl Scout Camp. "I love the smell of the grass after a rain shower. I love nature — the beautiful tall trees, the earthy smell of the forest and the sound of moving water. Girl Scout Camp sounds like a place with a happy atmosphere that I can relax and enjoy life."

Genevieve
Genevieve, who is eight, wanted to go to camp to try new foods, make new friends, play in the outdoors, hang out under the stars, swim and go horseback riding. She also says she loves crafts, and wanted to use duct tape, leather and paper, as well as sew things!
How Can You Help More Girls Go to Camp?
We're grateful to passionate girl advocates like Molly Moon for making amazing things possible for girls, but we're also grateful to all the folks who make camperships possible for girls in western Washington by attending Glamp! It's not too late to reserve your spot at this wonderful weekend of friendship, great food and camp goodness like archery, horseback riding and canoeing, September 9-11 at Girl Scout Camp River Ranch in Carnation. Sign up for Glamp NOW and make even more girls' camp dreams come true!
For more information about Glamp, contact Caroline Hansen, at CHansen@girlscoutsww.org.