We're celebrating 90 years of Girl Scout Camp in western Washington, and a big part of the history starts at Girl Scout Camp Robbinswold…where there are lots of oysters!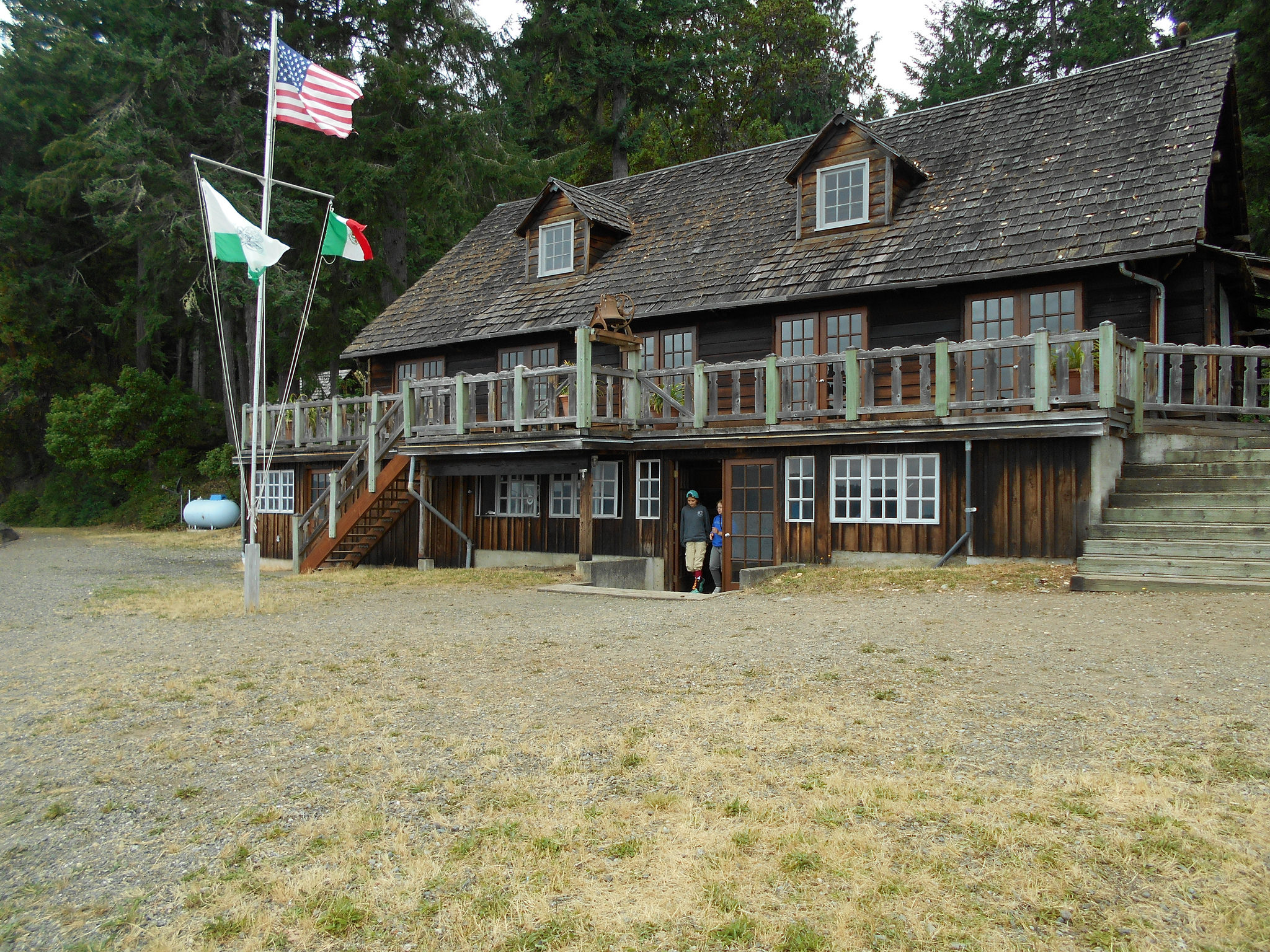 Come with us on a journey to 1925. That's when Helena and Harry Robbins moved from Minnesota to Washington. The couple arrived with their five children in tow, including two young daughters who had to say goodbye to their beloved Girl Scout troop back in Minneapolis.
Helena made it her mission to bring the Girl Scouting experience to all girls in the Pacific Northwest. As Harry went to work overseeing logging operations for the Hama Hama Company (yes, the company known today for its oysters!), Helena became an early leader of the Girl Scout movement in Washington. She organized a troop at the Madrona School and soon began planning troop camping trips on Hama Hama's logging land.
Today, Helena is a Girl Scouting icon — she was the first president of the Seattle/King County Girl Scouts — and camp is one of her greatest legacies.
In 1928, Helena arranged for the Girl Scouts to purchase more than 400 acres of land along the Hood Canal from the Hama Hama Company. That land eventually became Camp Robbinswold, a sprawling camp property with a mile of saltwater beachfront, six miles of trails and a sparkling freshwater lake. Ninety years after Helena facilitated the Girl Scouts' purchase of the campsite, generations of girls have made lasting memories and lifelong friendships at Camp Robbinswold!
Helena's love of Girl Scouting continues to live on through the Hama Hama Company, which generously opens up its private farmland for girls to explore each summer by foot or by boat. For many girls, these excursions are a rare opportunity to explore the outdoors in an all-girl setting, stepping away from their screens and taking on new adventures like canoeing or learning to build their own fire.
Helena's granddaughter, Alice Harper, fondly recalls her childhood summers as a Girl Scout at Camp Robbinswold, and loves seeing girls carry on the tradition.
"To this day, one of the trips that the Girl Scouts take in their canoes is to come up to our family farm and go up the river to camp," Alice said. "I think they have a great time here."
Alice loves seeing girls today embody the Girl Scout mission of courage, confidence and character, and points to the ways in which her grandmother was also a model of Girl Scout courage. She regularly made the grueling 3-mile round-trip journey by canoe to run errands across the canal, "which is pretty far for a rowboat, and to travel with young children to shop for groceries," Alice said. "[Helena] was a real force."
As we celebrate the 90th anniversary of Girl Scout camp in western Washington, we extend our gratitude to the Hama Hama Company and the extended Robbins family for their enduring commitment to Girl Scouting.
Next time you shuck a Hama Hama oyster, remember you'll also be supporting the family company that helped kick off 90 years of Girl Scout camp in western Washington!