…and three amazing local Girl Scouts who are changing the world.
For Girl Scouts, "going for gold" isn't just a figure of speech—it's a next-level accomplishment for youth who are leading change around the globe.
The Girl Scout Gold Award is the most prestigious award in the world for Girl Scouts, and it's also the most difficult to earn. Those who earn this award create a community legacy that can even translate into benefits like college scholarships or advancing a full rank (or two!) in the military.
Today we're talking about what it takes to earn the Gold Award and sharing inspiring examples of local Girl Scouts who have gone gold—you might be surprised by what you learn!
Gold Award Girl Scouts tackle real problems.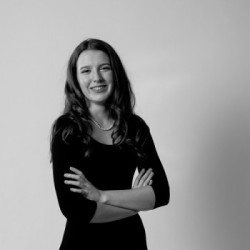 Education has always been a cause close to Girl Scout Alina Guyon's heart, so the West Seattle teen dedicated her Gold Award project to building a library in a Ugandan refugee camp. Alina collected 5,000 donated books and booked a flight to Uganda, where she helped build the library with her own hands.
What started as a Gold Award project grew into something much bigger when Alina earned a $25,000 grant to build the library and was even recognized for her work by the Red Cross. Today, another library is being built in India with a third being planned in Seattle.
Gold Award earners tackle important projects that improve their home communities and even change lives around the globe. Girls like Alina are courageously confronting complex problems and making a difference beyond their own backyards.
Earning the Gold Award is hard work.
Did you know that most girls spend between one and two years on their Gold Award projects? Earning the Gold Award requires advanced planning, organization and team-building skills—this award is anything but a participation trophy!
Before they can pursue the award, girls must meet certain prerequisites, which include completing a Take Action Project or earning the Girl Scout Silver Award, which entails a girl-led project to improve their neighborhood or community. Then, girls complete a thorough seven-step process to choose an issue, investigate the issue, create a plan and take action.
This type of work requires relentless focus and dedication. Caytlin Johnston of Olympia decided to focus her Gold Award project on raising awareness of diverted driving among teens, in memory of her older brother Will who died in an accident in 2010. Caytlin partnered up with the Thurston County prosecutor's office, coroner and Olympia Police Department and created a video that was added to the driver's education curriculum in the Tumwater School District. Her video was also featured by local news outlets and on the county coroner's website to educate the community about the danger of diverted driving.
Gold Award Girl Scouts like Caytlin put in countless hours toward projects that educate, inspire and make a positive impact on the world—and it doesn't happen overnight!
Gold Award Girl Scouts succeed in life.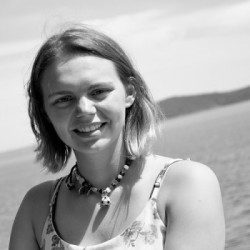 When girls earn the Gold Award, they come away not just with an impressive award for their resumes but also with an invaluable skill set. Gold Awardees rate their general success significantly higher than their peers and report greater success in reaching their goals, according to the Girl Scout Research Institute.
Gold Award Girl Scouts who join the armed services even enter at a rank above other recruits, and adding the Gold Award to a college application can be an important factor in the admission process.
Meredith Carle of Issaquah dedicated her Gold Award project to developing a curriculum to educate her peers about the connection between fast fashion and unethical labor practices. Not only did Meredith empower her peers to make more ethical consumption choices, but she says the experience also helped her build new skills in networking and teaching—skills that will serve her well as she goes out into the world as a Girl Scout alumna.
Feeling inspired to pursue your own Gold Award project? Learn more about the Gold Award guidelines at GirlScoutsWW.org.