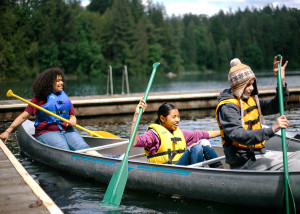 From archery to horseback riding, marine biology to rafting, Girl Scout Camp gives campers the opportunity to challenge their limits in unforgettable ways. Let's look back at some of the highlights from Girl Scout Camp in 2019!
This summer, we were able to give 6% more campers access to the programs and experiences Girl Scout Camp has to offer.

We also saw a greater number of older girls participate in programs across our camps! The Environeers program at Camp St. Albans had inquisitive campers leaving greatly impacted about the influence of nature on the engineering world, and older campers especially loved all the waterfront adventures during Beach Bum camp at Camp Robbinswold.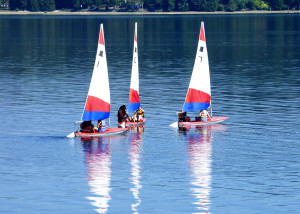 Over at Camp River Ranch, two camps remained huge hits: Rapid Runners, taking campers rafting down the Wenatchee River with professional guides, and Off-Broadway, receiving four-star reviews from campers who developed their theater skills and ventured into the city to attend a professional play.
Across all our camps, girls explored and expanded their leadership styles during one of our three levels of Leaders program. Campers developed their leadership skills by exploring aspects of communication, teamwork and group dynamics, learning to be leaders in the outdoors.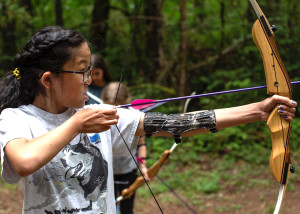 On top of building unforgettable camp experiences, we strive to create an inclusive and supportive environment for our campers. The Camp For All program is a great example of this, dedicating a week to those Girl Scouts who need program adaptations and may have differing abilities. It's been a hugely positive addition to Camp St. Albans, and it had higher girl registration than ever before!
Hey, have you heard about our horses?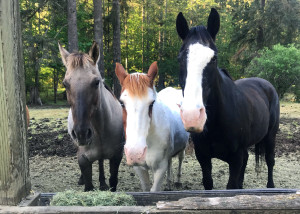 After a summer of around-the-clock care, generous donations and lots of volunteer hours, we were able to achieve a clean bill of health for our River Ranch herd and can now make our horses available to the community on a year-round basis at our new property in Monroe! If you haven't heard about the journey our River Ranch herd went through, you can check out our fundraising campaign on Facebook here.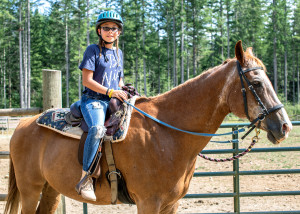 While our River Ranch herd was healing this summer, we increased the size of the St. Albans Horse Camp to serve more girls and developed our year-round horse program to individual & group lessons, troop events, and even an adult volunteer program called Women and Horses. Can't get enough equestrian fun? You're in luck! We'll be adding an Advanced Horse Program next summer, allowing girls who have a confident amount of riding experience to learn new skills.
On top of the expanded horse camp opportunities, Summer 2020 will be even more exciting, with many new and expanding programs! Over at Camp Robbinswold, older girls will have the opportunity to attend a new LGBTQ+ week for girls 6-12th grade. For our super sleuth campers, Camp River Ranch is gaining an Escape Room program where campers will test their powers of observation and take a field trip to an escape room.
Camp registration opens Tuesday, November 5, and you can check out all the 2020 camp offerings in the Camp Guide here. See you 'round the campfire next summer Girl Scouts!