The global pandemic may have caused a shut-down of in-person activities, but Girl Scouts isn't cancelled! Local Girl Scouts throughout western Washington have found ways to keep up the spirit of Girl Scouts through at-home activities and virtual community outreach. Even though they're isolated, girls are finding ways to earn badges, help their community, and have fun with their troop mates while remaining physically distanced.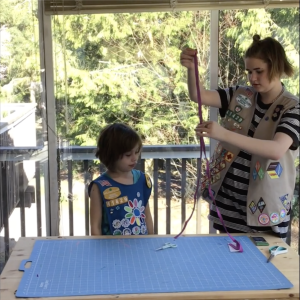 Some of these activities are specific to the pandemic itself. Girl Scout Ava created a video demonstrating how to make reusable fabric masks that people can wear to reduce the risk of spreading COVID-19. Donated DIY masks give hospitals continued access to the limited supply of single-use masks — plus, reusable masks are better for the environment! Want to make a mask but don't know how to sew? No problem! Brownie Girl Scout Anabella also made a video showing how to make an easy, no-sew DIY mask out of a bandana and hair ties.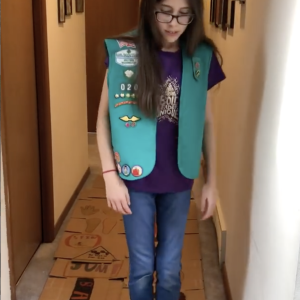 Girl Scout Talya found a way to earn her Bronze Award at home as a way to offer resources for children who need an outlet for extra energy or frustration during the pandemic. Although her project was originally going to take place at her school, she adapted by creating a video instead. In the video, she explains how to create a sensory-friendly hallway at home. Sensory hallway paths are similar to obstacle courses — there's a series of tasks and obstacles, like jumping in a certain pattern, that can keep kids occupied and focused. These sensory pathways are especially helpful for children who are restless from being cooped up during this period of isolation.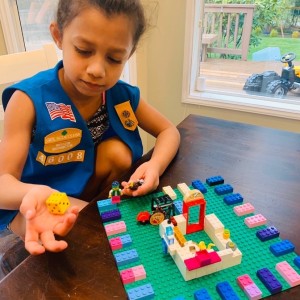 Other troops have found ways to continue working together, even if it's virtually. A Daisy Girl Scout troop worked to earn their Board Game Design badge in quarantine by building board games out of LEGO bricks. They created their own rules, board game setup, and custom pieces for the games, and then played virtually with their troop mates.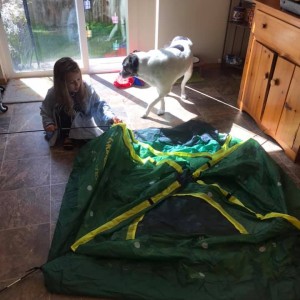 Still, others are finding ways to virtually learn survival skills. The Great Cascadia Zombie Survival Challenge: COVID Edition was created by Girl Scouts of Western Washington staff as a fun way to teach Girl Scouts survival skills from the comfort of their homes, with just a touch of imagination to keep things exciting! Also, Troop 50529 in Mountlake Terrace created a virtual escape room set at Camp Robbinswold that challenges participants to test their Girl Scout knowledge and survival skills. The troop met on Zoom to create the escape room, filling it with puzzles and pictures of Camp Robbinswold for other Girl Scouts to complete as a troop or individually.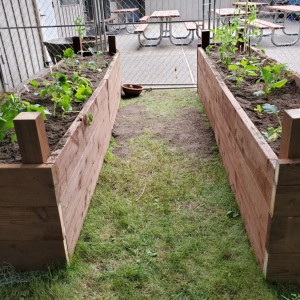 Most importantly, girls are finding ways to help their community while still staying physically distanced. Troop 45261 in Steilacoom partnered with the Mayor and City Council members to help families with food insecurities in the community during the pandemic. The girls worked weekly to virtually coordinate grocery needs with the local food bank, and they have also been working on a garden project, growing produce for the food bank. What a great way to help those in need!
As their troop leader, Dominique said, the girls "are always willing to step up and do great things for the community."
Girl Scouts are always finding creative solutions to challenging situations, and we love seeing their ingenuity and collaborative thinking. It just goes to show that even when faced with the toughest of situations, Girl Scouts always find a way to keep taking action!