Behind the Scenes, Behind the Screen
During a normal year, our camps would be filled with Girl Scouts eagerly exploring new skills, new friendships, and new adventures. Because of the impacts from COVID-19, it was impossible for Girl Scouts of Western Washington to continue camps as they have always been, but that didn't mean camp stopped completely. Although camp couldn't happen in person, people in western Washington found creative ways to keep the spirit of Girl Scout camp going.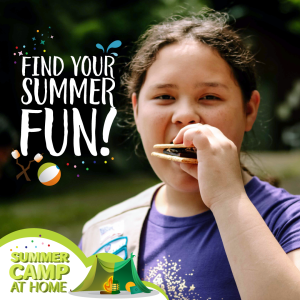 One of the main ways Girl Scouts of Western Washington encouraged camp this summer was through Camp at Home programming. Summer Camp at Home gave Girl Scouts and their families the chance to do fun activities at home for eight weeks. Each week had a different theme, from Fantasy Creatures to Outer Space to Northwest Safari to Carnival, and a set of daily activities that encouraged Girl Scouts to make crafts, create art, work in groups, or reflect. Best of all, it wasn't just for Girl Scouts, but for anyone who wanted to create and explore nature and the outdoors from the comfort of their homes.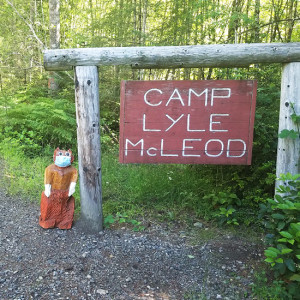 Still, while Girl Scouts stayed home, camp properties were still being used to support the community. According to Tara Stone, Vice President of Camp Programs and Properties, there has been a variety of great things happening at the camps even when closed. Camp River Ranch, for example, has been providing King County Search and Rescue a space to train their dogs, while Camp St. Albans has been supporting the Belfair Food Bank by keeping the large donations of frozen food they receive in the camp freezer. And though our human campers weren't around, we have seen an increase in wildlife, such as bears and deer, enjoying the peace and quiet of our properties. At Camp Lyle McLeod, campers were sent pictures and stories of Tajar — the friendly and possibly magical animal that lives at Lyle McLeod — getting into mischief around the camp. Although Tajar misses the campers, she seemed to be having a fun time frolicking around!
The camp horses also had a nice time enjoying the summer pastures. The equestrian staff at Camp St. Albans and Camp River Ranch have taken the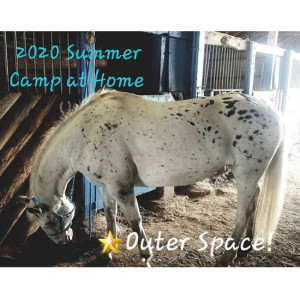 summer to teach the horses advanced skills while staying connected to Girl Scouts through their social media pages. They even got the horses involved with Camp at Home themes. During the Harry Potter week, the Horses of River Ranch participated in a Tri-Wizard Tournament, where horses competed in different challenges. And the Horses of Camp St. Albans helped out with Outer Space week and our Northwest Safari!
One of the biggest triumphs for camps this summer was our volunteer-led camps. Volunteers across western Washington worked tirelessly to plan and implement various camps for their local Girl Scouts that could be safely done at home. Watch for our Camp Recap Part 2, which will highlight some of the wonderful camp experiences our volunteer-led camps created this summer!