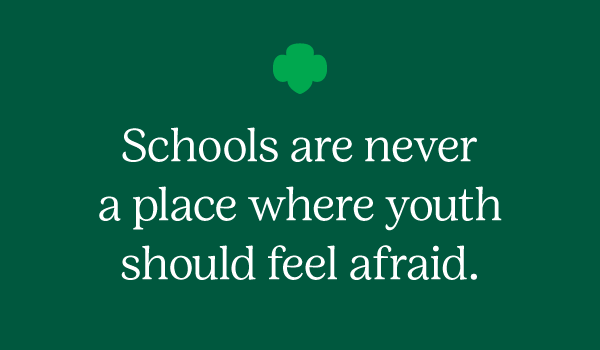 The tragic mass shooting at an elementary school in Ulvade, Texas yesterday has left us stunned and wanting to ensure our community is safe and has the support they need to process the on-going trauma in our world. Schools should always be a place where youth feel safe and are able to learn and grow. The continued gun violence experienced in our country is unconscionable. Our hearts go out to the families of the recent mass shooting at Robb Elementary School, and to all victims of gun violence.

Here are a few ways to process, grieve, support each other, and build resilience during difficult times:

1.) Take some time to sit and listen to your children's concerns. Are they scared? Worried for their friends and family's safety? How is this impacting your family?
Coping After Mass Violence

offers common reactions children and families experience after an event of mass violence and what they can do to take care of themselves.
2.) Engage in a healthy dialogue about preventing prejudice and the importance of acknowledging biases.
3.) Make a commitment to prioritize mental health in your family, among your troop, and in your community.