Growing up as a Girl Scout, I gained survival skills: chopping wood, building fires, tying knots, and administering first aid. I explored my interests in creative writing and the environment. I learned to lead and support my community, while building lifelong friendships. In both the wilderness and the wider world, Girl Scouting taught me how to thrive—and how to help others do the same.
This year, please join me in donating to Girl Scouts of Western Washington. Your support provides lifechanging opportunities for new generations to discover their strengths and create positive change in our world.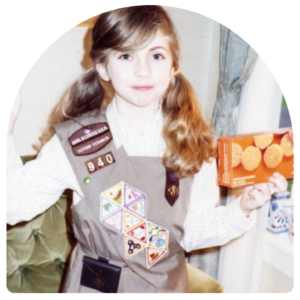 I joined Girl Scouts in second grade, and my troop introduced me to friends from other schools who shared my interests. As Girl Scouts, there was no question of whether we were capable. We figured out what we wanted to do and went for it. Competing in outdoor skills competitions, building trails, mentoring younger kids, writing and presenting poetry, putting on plays, canoeing and lifeguarding—over the years, we did it all.
Girl Scouts also reinforced the importance of community service. In high school, I volunteered for more than 400 hours, including organizing a food drive that was featured in my local newspaper and helping lead a troop of younger Girl Scouts in transition due to homelessness. While I earned the Girl Scout Silver Award, the Girl Scout Award of Excellence, and college scholarships for my volunteering, my longest-lasting takeaway was the confidence that I can make a difference.
So can you.
Your donation helps ensure that anyone can participate in Girl Scouts, regardless of economic status. Financial means should never determine access.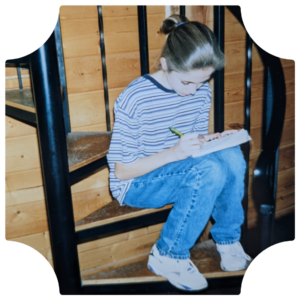 At Girl Scout camp, I found my place. Without that community, I wouldn't be the person I am today. Through camp, I developed confidence, perseverance, and resilience. The caring adults met us where we were and encouraged us to be ourselves. The leaders of a summer arts unit took my passion seriously and helped me envision the path to my current writing career. Eventually, I became a Lifetime Member and a summer camp staffer myself to give that experience to others.
My camp counselors also introduced me to the benefits of attending a women's college, and I later earned my bachelor's degree and MFA from Barnard and Mills, respectively. Both in Girl Scouts and at those women-centered institutions, people took me seriously, truly listened to me, and encouraged my autonomy—treatment that everyone should receive.
Equal opportunity is an essential goal, but the truth is today, donations to organizations focused on women and girls account for only 1.6% of annual charitable giving nationwide. Together, let's change that statistic.
Girl Scouting gave me lifelong skills and community. The same may be true for you. It will also be true for each local Girl Scout, even if they don't know it yet. When you donate, you provide young Girl Scouts with resources to become leaders of courage, confidence, and character.
Please donate to Girl Scouts today and give local youth the opportunity to rise to their full potential, allowing them to make a positive impact throughout their lives.
Sincerely,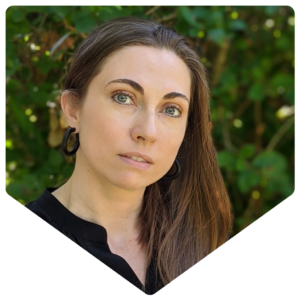 Teresa K. Miller
2020 National Poetry Series Winner
Author, Borderline Fortune
Girl Scout Alum and Lifetime Member
Former Girl Scout Camp Counselor
Girl Scout Camp Alum
Recipient:
Girl Scout Award of Excellence
Girl Scout Silver Award