Volunteers keep Girl Scouting strong, and one of the most important things we can do as a council is to have your back. Whether you're a troop leader, volunteer, or caregiver, our Volunteer Support Team plays a huge role in keeping your Girl Scout experience running smoothly. Take a moment to get to know them!
Senior Director Volunteer Support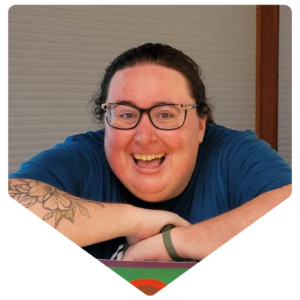 Katie Johnston (she/her)
kjohnston@girlscoutsww.org
Council-wide Support

Hi! My name is Katie, and I have been working for Girl Scouts of Western Washington for 10 years (plus some incredible summers as camp staff at Camp Robbinswold)! I'm the senior director of volunteer support and I love that in my job I get to work alongside dedicated, passionate volunteers who want to see the Girl Scout program thrive. You all inspire me!
Fun Fact: I have recently uncovered a hidden love for wreath making and now have a living room full of artificial flowers just waiting for me to put them to good use.
Lead Volunteer Support Manager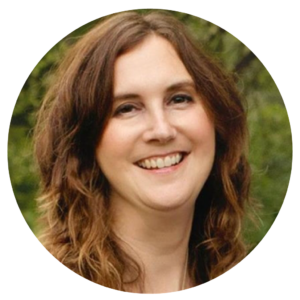 Sarah Volpone (she/her)
svolpone@girlscoutsww.org
South King County
Hi, my name is Sarah V. and I've worked for Girl Scouts of Western Washington for five and a half years, first supporting parts of north and east King County, and now supporting south King County. I love getting to know different parts of the community and working with so many amazing youth and volunteers! I also enjoy being on the water, including  paddle boarding, canoeing, and kayaking—Pacific Northwest summers are my favorite.
Fun Fact: I have two dogs, both of whom were trained in Washington State correctional institutions and are very good pups!
Volunteer Support Managers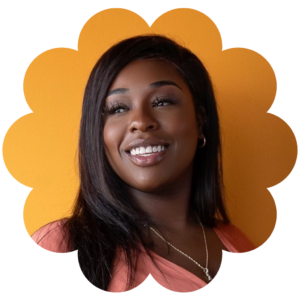 Myanna Askew (she/her)
mjohnson@girlscoutsww.org
North King County
Hello! My name is Myanna, and I'm the new volunteer support manager for North King County here at Girl Scouts of Western Washington! I am so inspired by the many stories I hear about Girl Scouts and all the wonderful things they can learn and experience. I have always had a passion for serving the youth in my community; with over 10 years working directly with youth, there has never been a dull moment. Seeing the excitement on their faces as they achieve their goals and overcome obstacles is exactly what motivates me to support our Girl Scout youth and the volunteers working around them.
Fun Fact: My favorite place to get away locally to decompress and enjoy nature is Chambers Bay, in Tacoma, WA. The view is breathtaking, with an open grass field and a huge bridge that sits right above the ocean. It always reminds me why I love living and being from the PNW.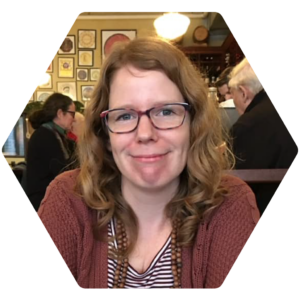 Melissa Curtis (she/her)
mcurtis@girlscoutsww.org
Shoreline, Lake Forest Park, Seattle, Vashon Island, Mercer Island
My name is Melissa. I worked at Girl Scouts of Western Pennsylvania for four years and have been with Girl Scouts of Western Washington for 13 years. It's an honor to work alongside some pretty fantastic volunteers who really make a difference in their community and the lives of these epic humans we call Girl Scouts.
Fun Fact: I have five sisters, six brothers, and 24 nieces and nephews! 
Rosie Lee (she/her)
rlee@girlscoutsww.org
Pierce County
Hi! My name is Rosie, and I am lucky enough to have supported Pierce County for the past five years at Girl Scouts of Western Washington. I started as a placement specialist for about the first year and a half before transitioning to the volunteer support manager role. It was super helpful working the internal side of Girl Scouts and learning how troops are formed in our system before transitioning to working directly volunteers. I work alongside an amazing group of leaders, troops, and families that put their hearts into Girl Scouting, so it's a pleasure to support you all!
Fun Fact: I was raised in Forks, WA on the Olympic Peninsula. In my spare time, I enjoy traveling (I've been to five of seven continents) and making (and eating) charcuterie boards!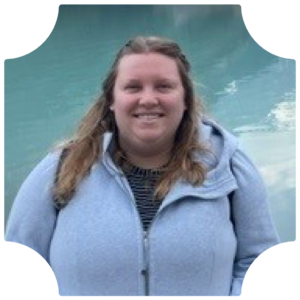 Maddy Lindgren (she/her)
mlindgren@girlscoutsww.org
Olympic Peninsula
Hi! My name is Maddy, and I am thrilled to have supported the peninsula region Girl Scouts for the past six years. As a kid, I was fortunate to experience being a Girl Scout Daisy and Brownie in Kingston. I enjoy working alongside our incredible, passionate volunteers to help bring Girl Scouting adventures to our local youth.
Fun Fact: In my free time I love to travel, go on nature walks, and curl up with a good book and my two cats, Olivia and Charlotte.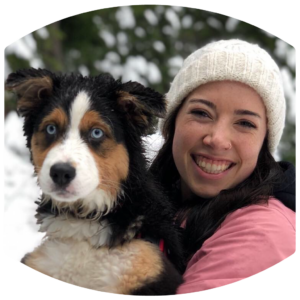 Ezri Noe (she/her)
enoe@girlscoutsww.org
Whatcom, Skagit, and Island Counties
Hi! My name is Ezri, and I am new to Girl Scouts this fall. Before working at Girl Scouts, I had years of experience working with youth of all ages in both recreational and therapeutic settings to help them learn, play, and grow! I love that my role allows me to work with a vast group of volunteers in diverse communities across Washington. Volunteers are the heart of Girl Scouts, and I am honored to be your support system!
Fun Fact: I love arts and crafts! Some of my fondest memories as a child include making friendship bracelets at summer camp or creating Christmas ornaments out of salt dough. I am always on the lookout for new crafts or hobbies and am currently learning how to crochet!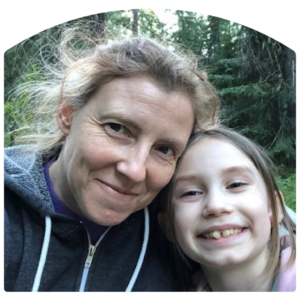 Addie Rocchio (she/her)
arocchio@girlscoutsww.org
Southern Washington
Hello! I'm Addie. I've been with Girl Scouts of Western Washington for eight years as a volunteer support manager (and troop program manager before). I live in Tumwater and have the pleasure of supporting the dedicated and passionate volunteers and Girl Scouts of the southernmost six counties of council: Thurston, Lewis, Grays Harbor, Pacific, Cowlitz and Wahkiakum. I've been in volunteer management for 25+ years—it's what I love, and I wouldn't want to do anything else. I've also been a troop leader for six years and can't believe some of my Girl Scouts are already Cadettes.
Fun Fact: I love renewal memes, questions to investigate, watching soccer, and pretty much anything sweet. While I do enjoy the deliciousness of our cookies (my favorite cookies are Samoas), the Fall Product Program salsa mix is where it's at for me!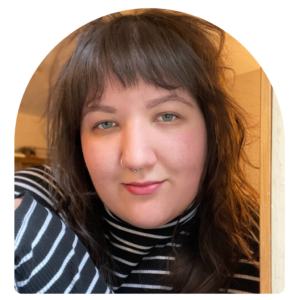 Sarah Rousseau (she/they)
srousseau@girlscoutsww.org
Snohomish County
Hey there! My name is Sarah R. and I have been a professional Girl Scout for six years now! I have worked for Girl Scouts of Western Washington since 2019 and was with Girl Scouts of Colorado before that. There have been some incredible summers at camp both in Washington and Colorado mixed in there as well. My favorite thing about my current role is supporting such a wide array of diverse volunteers who create positive change in their local communities. You all inspire me every single day! 
Fun Fact: I love Halloween and have a large collection of ghosts in all shapes and sizes that stay out year round in my office.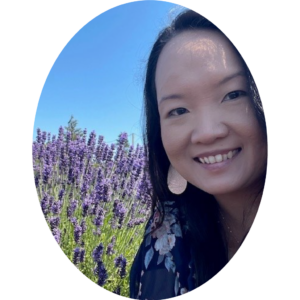 Jannica Seaward (she/her)
jseaward@girlscoutsww.org
East King County
Hi! My name is Jannica, and I'm the volunteer support manager for East King County. I have been with Girl Scouts of Western Washington for six years and have had the pleasure of getting to know and work alongside our amazing volunteers! You all inspire me with your passion, dedication, and commitment to Girl Scouts! One of the things I love most is hearing about all the fun, accomplishments, and leadership journeys of not only Girl Scout troop youth, but of troop leaders and volunteers as well.
Fun Fact: I enjoy hiking in the summer, and it's a goal of mine to hike out to one of the fire lookouts someday.
Want to share your skills (or build new ones!) while inspiring the next generation of leaders? Start your volunteer journey with Girl Scouts of Western Washington!