Girl Scouts of Western Washington aviation and aerospace programming is soaring! Starting as young as kindergarten, Girl Scouts can start their aviation journey with programs like Bubbles and Bernoulli and the Go Fly a Kite badge, which teaches Newton's Law of Motion through fun, hands-on activities. As Girl Scouts grow older, their aviation opportunities grow alongside them, with special opportunities made possible by key partners like Boeing. 
One of the most comprehensive new options is the WING Girl Scout Squadron, a year-long program in which Girl Scouts can deep dive into aviation and aerospace, explore career paths, meet field experts, and get some exciting hands-on experience. Girl Scout Nikhita is one of our inaugural members selected to join the WING Girl Scout Squadron. She graciously shared about her experience with the WING Squadron, her passion for aviation, and how she's grown through Girl Scouting. 
Joining the WING Squadron
I joined the WING Squadron in November of 2021. I was immediately drawn to multiple aspects of the program, including the range of activities and focus on collaboration. One of the most fulfilling aspects of being part of the WING Squadron was the opportunity to make new friends who shared my interests. Prior to joining, I had struggled to find individuals who were equally passionate about space and aviation. But within the squadron, I was surrounded by like-minded individuals who were just as eager to learn and explore as I was. This sense of community and shared purpose was incredibly empowering.
The Wonders of WING
Thanks to WING Squadron, I have been able to participate in some remarkable activities. I was particularly thrilled to participate in Girl Scouts' Discovery Flights! I learnt about airplane mechanics and safety protocols. However, the most unforgettable part of the experience was being able to fly an aircraft from Boeing Field to Bremerton Airport as the copilot. During the flight, I also had the exhilarating experience of performing a banking turn and experiencing zero gravity. It was an incredible opportunity!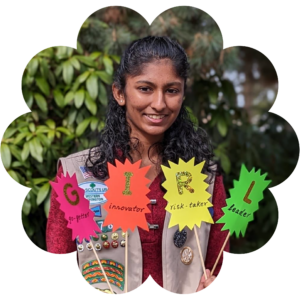 The Squadron also hosts monthly webinars featuring a diverse range of experts who share their STEM experiences and stories. Two webinars that stand out to me include a conversation about rockets between representatives from leading companies such as Boeing, SpaceX, and Blue Origins, and a discussion with Cecilia Aragon around her book, Flying Free, which recounts her journey to becoming the first Latina pilot on the US Aerobatic Team.  
Birds of a Feather Flock Together
One of the most exceptional aspects of the WING Squadron is the shared passion for aviation and aerospace among its members. Through the Girl Scouts WING Squadron, I have met some truly incredible individuals and inspiring role models. They have helped me to realize that I too have the power to make a difference in the world.   
Furthermore, the leadership team of the WING Squadron is remarkable. They are highly approachable and always willing to share their knowledge and experiences with the members. As a result, the Squadron provides an environment where learning, growth, and encouragement are highly valued.   
Overall, joining the WING Squadron was one of the best decisions I've made. It provided me with a wealth of new experience, helped me develop my skills, and allowed me to connect with a community of individuals who share my passions for aviation and aerospace.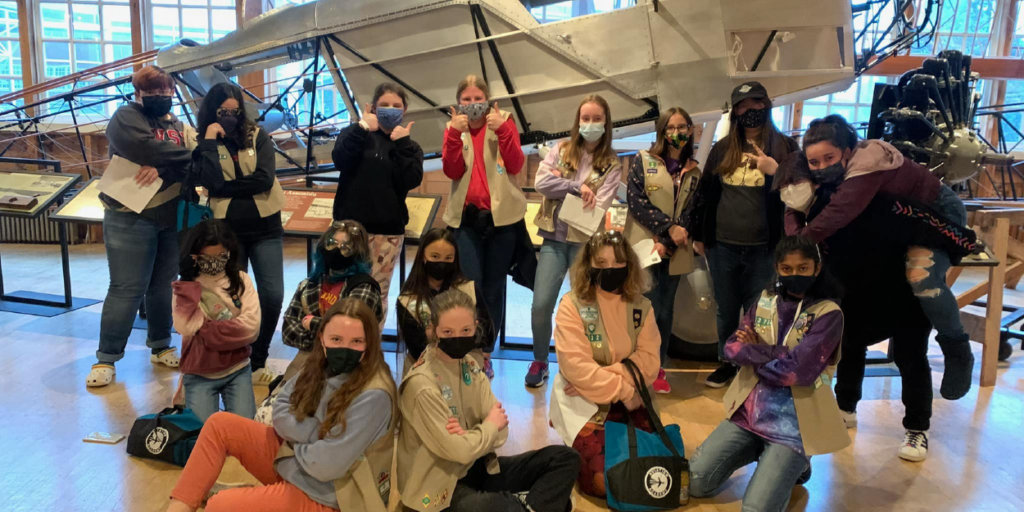 Spreading My WINGs
Girl Scouts has influenced me to become who I am today. It has taught me core values like honesty, kindness, empathy, responsibility, and leadership skills. I feel more confident in my abilities, and I am more willing to take on new challenges and responsibilities. I have received wonderful opportunities because of the programs Girl Scouts offers, including the WING Squadron!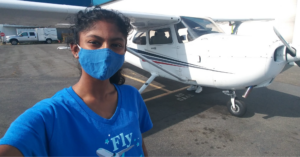 My experiences with the WING Squadron have fueled my interest in STEM subjects, particularly in physics and engineering. I've also had numerous opportunities for networking and career development. Through the Squadron, I have connected with professionals in the aviation and aerospace industries, allowing me to gain insights into potential career paths and to learn about the skills and experiences necessary for success in these fields.  
In addition to the WING Girl Scout Squadron, Nikhita is an alum of aviation programs including the Michael P. Anderson Program at the Museum of Flight, Higher Orbits' Go For Launch!, R.O.A.D.S on Mars, and TI Codes. A Boeing article also featured her as a woman in aviation. She is a winner of the Edge of Space Art Design Challenge, with her artwork flying on the Neptune 1 test flight in 2021, and a winner of the Girl Scouts and NASA "Girl Scouts to the Moon and Back" essay competition, for which she received a space science patch that flew on the Orion capsule during the Artemis 1 mission. Nikhita is currently a member of the Washington Aerospace Scholars (WAS) and the rocketry club at her school, where she participates in TARC (Team America Rocketry Challenge).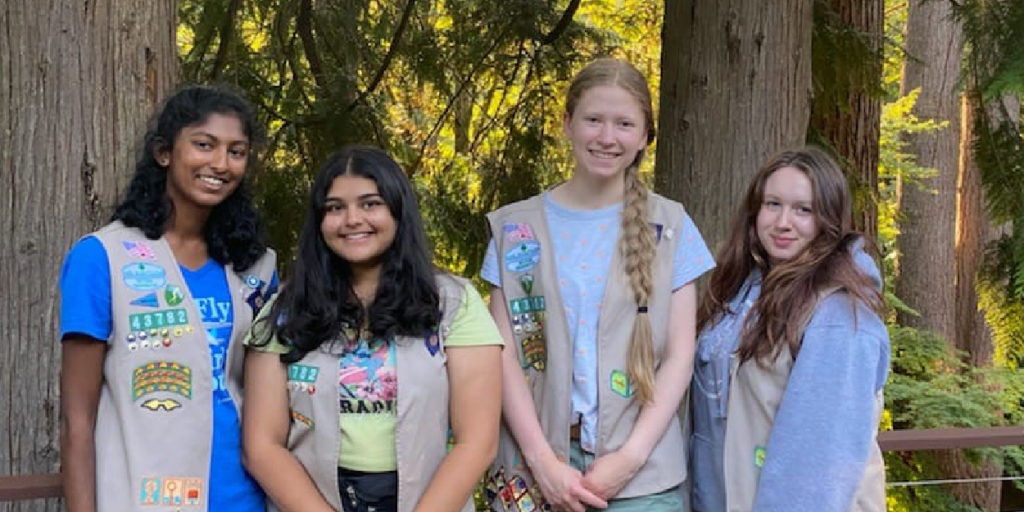 Want to join in the fun? We accept new members year-round. Join today:

We offer aviation programs for all age-levels. Browse upcoming opportunities and register today:
Help keep lifechanging programs accessible to all Girl Scouts. Donate today: