BRINGING YOU STORIES ABOUT OUR MEMBERS AND VOLUNTEERS!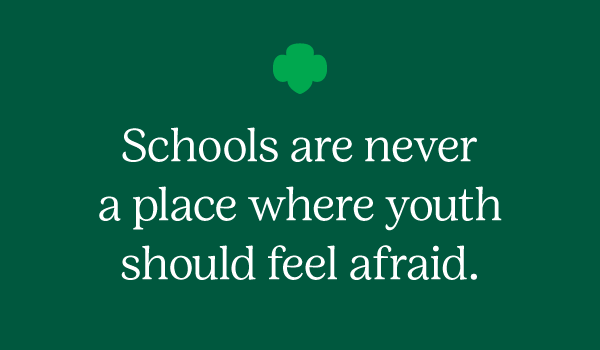 Community
The tragic mass shooting at an elementary school in Ulvade, Texas yesterday has left us stunned and wanting to ensure our community is safe and has the support they need to process the on-going trauma in our world. Schools should always be a place where
Read More »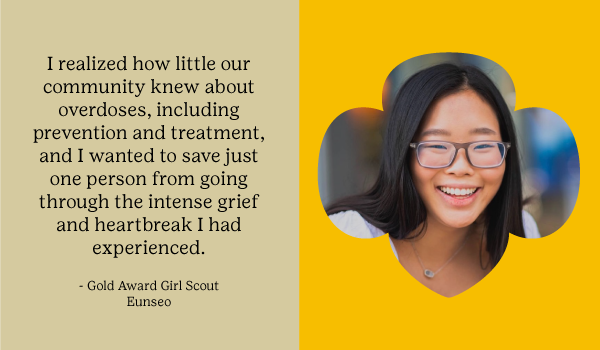 Community
After three of her childhood friends passed away from fentanyl-laced drug overdoses, Girl Scout Eunseo felt powerless. Then she learned about Narcan, a temporary opioid
Read More »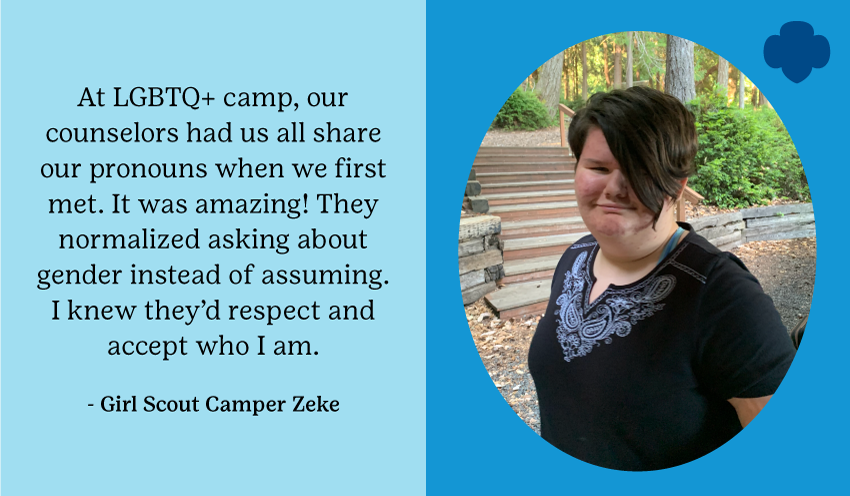 Camp
Girl Scout camp is finally back this year! We're so excited to see you there for outdoor adventures. As a special pre-camp treat, we spoke
Read More »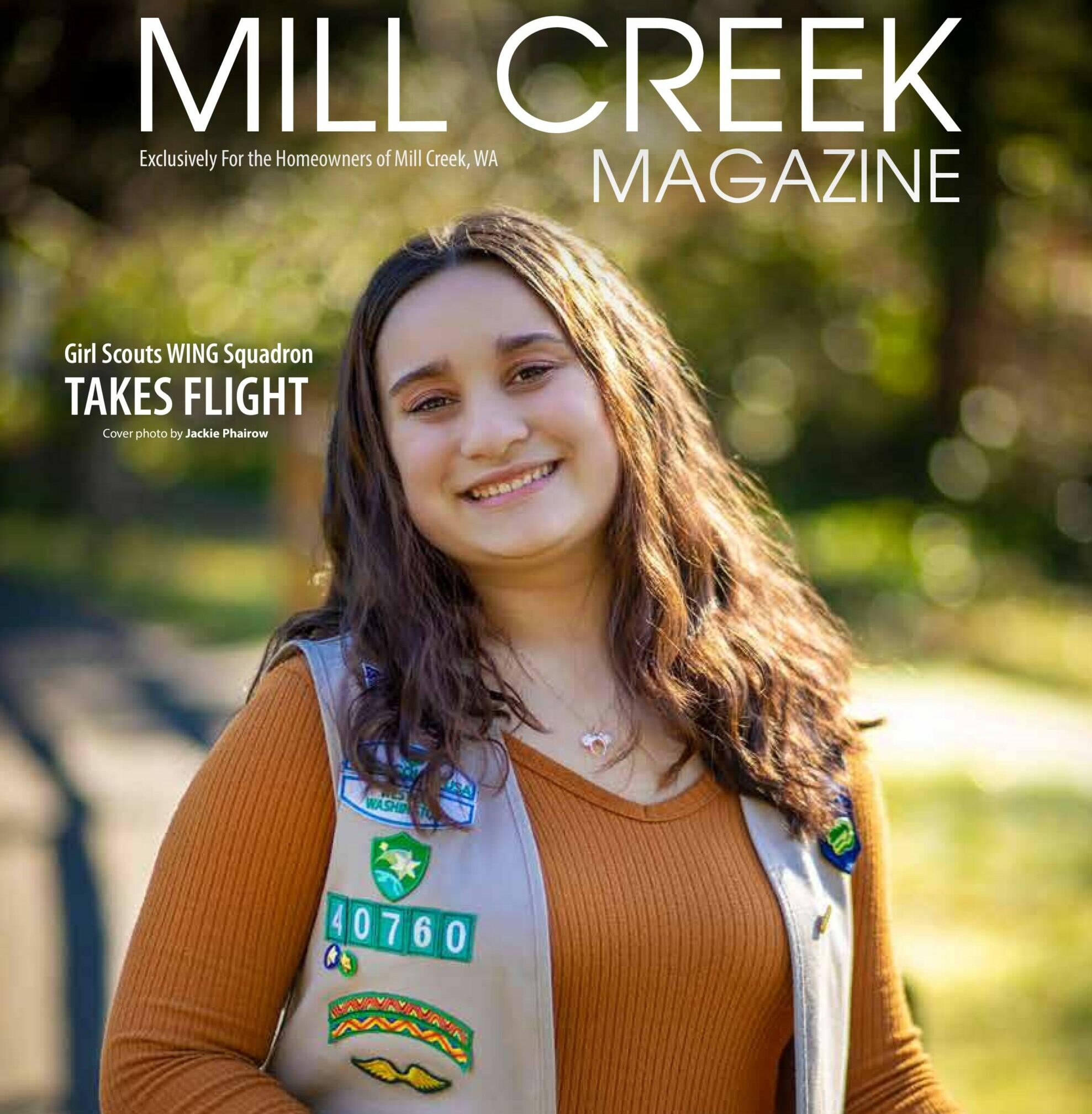 Community
Three groups of local Girl Scouts (two troops and an aviation group) were recently interviewed for three magazines published by N2 Publishing: Mill Creek Magazine,
Read More »
Camp
What makes camp experiences so powerful? Raven, a lifetime Girl Scout, former camper, and soon-to-be counselor is here to share what she loves about camp and what keeps her coming back. Read on for a taste of Girl Scout Camp River Ranch traditions and takeaways—and don't forget to register for 2022 summer resident camp!
Read More »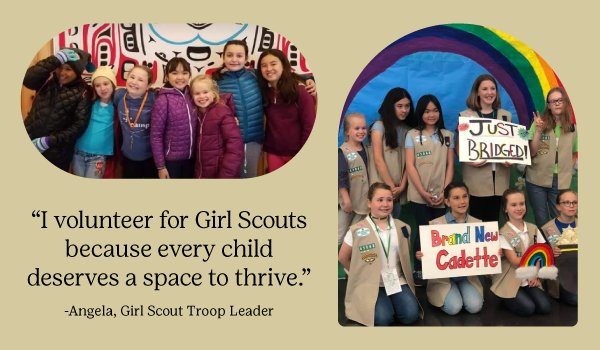 Lead Like a Girl Scout
I didn't have much experience as a Girl Scout. I was nervous about taking the job. Could I be a troop leader? How much of a time commitment is it really? Is it hard? The other mom I knew was a willing partner, so we said OK, let's do it! Soon, our troop had 10 kids from different schools in our area. Each one was unique. Family situations, cultural backgrounds, personalities, and interests collided into this mix of kids that may not have met without Girl Scouts. Those same second graders we met on a cold rainy day in the park are now in eighth grade—and they're still friends. They're still growing and learning, but they possess unshakable confidence in themselves and those around them.  
Read More »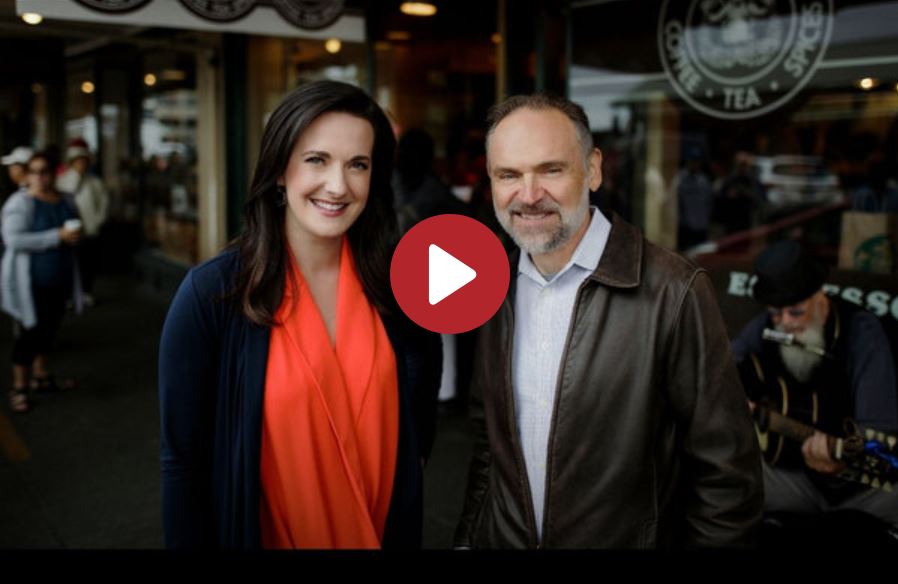 Cookies
Listen in at 25:24 of the Seattle Morning Show with Colleen and Dave, as Girl Scouts Alyssa, Sofia, and Marguax talk all things Girl Scout Cookies. From the skills learned during the sale to how the cookie crumbles to fund adventures like camp, take-action projects, and even to outings to local theater productions!
Read More »