Andie Mitchell saw a need in her community and took action to improve it, but that's just a small part of this Girl Scout's journey.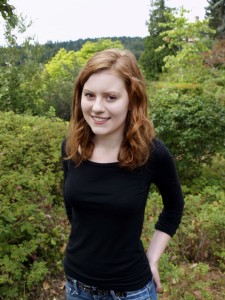 Andie, a Bainbridge Island native, knew she wanted to complete her Gold Award—the highest award a Girl Scout can receive—but was unsure what her community needed. It was a meeting with the parks department that introduced her to rain gardens.
"When I started, I didn't even know what a rain garden was, but now I'm a huge supporter of them," Andie says.
She teamed up with the parks department and a local rain garden expert to convert a swampy, marshy area near the beach into a native plant oasis that would absorb water and filter pollutants from the road above. Read more